Exclusive: EU Muslim refugees commit wave of sex assaults on New Year's Eve
Austrian police have been busy over the holidays.with an explosion of rape cases since New Year's eve...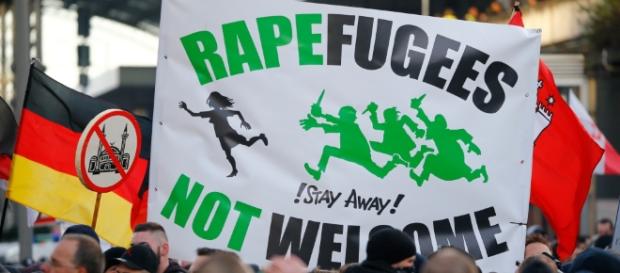 According to Jihad Watch, Austrian police have been busy over the holidays. Reports claim that as of New Year's eve, they had a reported 16 sexual assaults in Austria in total. That is 11 in Innsbruck in Tyrol alone. Vienna's emergency response had the phones ringing off the hook. There is one aspect in common with all the cases.
The victims reported that the men had dark hair and beards. A positive identification could be not established, reports say. That is despite 2 of the women getting images on their mobile phones. The police could not use them because the images were too blurry. Now, investigations are underway to try to recover as much evidence as possible.
Sexual assaults reported all over the world
Austrian Police Investigate More Than a Dozen Reported Sexual Assaults on New Years Eve https://t.co/OjCLB9NtyW

— N.T.A.✪NEWS-LIVE™ (@NoThiefs) January 5, 2017
According to reports by #News dot com, Rape cases are increasing by the day. Just in Germany, 160 rape reports are through the roof. Statistics claim that the rapes happen to women of all ages. Some reports even claim victims as young as 7 years of age.
The world reports are astronomical, police claim. These reports come from many public places, like swimming pools and recreational parks. German authorities are being accused of suppressing vital details. Reports claim that most of the rapes go unreported for fear of backlash from the media. All these have allegedly been Muslim immigrants.
Police fear that released reports will cause an uprising
More info revealed on New Years #cologneattacks. Nearly 400 rapes, including dozens of gang rapes by refugees. https://t.co/QravyjavN2

— KGB Agent /K/atya (@kitty_Kaiti) January 22, 2016
Police keep many of the reports quiet for fear of civil unrest. They fear that if word gets out, that violence will erupt on the immigrants. The attacks happened around 11.30pm and 1.30am amid police handing out rape alarms. According to reports, the alarms were going off all night.
31 suspects, including 18 asylum seekers, are under investigation. This is on New Year's alone. The numbers of rapes in places like Sweden run in the hundreds since the middle of last year. Police are uncertain on how to deal with this crisis. If the police are not ready to deal with the problem, then how will the civilians? According to this Fox news report below, The authorities blame the women for being assaulted.
#Syria
#refugees