How good is the French Rafale against its competitors in the field of combat aircraft
The Rafale manufactured by Dassault is a French multi-role combat aircraft that costs a pile and is as yet unproven in combat.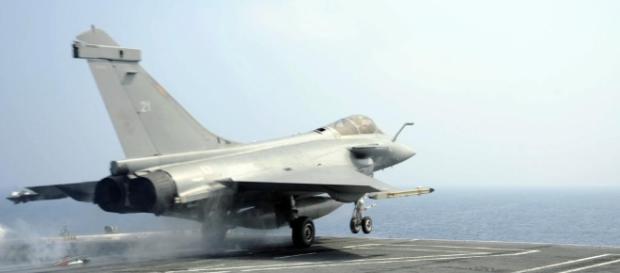 The Rafale is a French multirole fighter jet manufactured by the French manufacturer Dassault. This is a famous French #military plane manufacturer and had earlier marketed the Mirage and the Mystere. The Mystere was a subsonic plane while the Mirage was a low-level strike aircraft capable of carrying nuclear weapons. It could fly at Mach II and had the capability to fly at tree top level to evade enemy radar. This plane was used by the Israeli air force to destroy the nuclear reactor of Saddam, way back in the eighties of the last century.
The Rafale
The Dassault Aviation has now brought out the Rafale a multirole supersonic jet plane that can operate from both static airfields as well as aircraft carriers.
The plane is in the market for any power to buy who had hard cash. The plane has been bought by the Egyptian and Qatar air force, and a deal for 36 jets has been inked with #India.
The plane is not the latest 5th generation fighter, and first flew in 1986 and after trials were inducted into the French Air Force in 2001. The French air force has nearly 180 Rafales in use.The aircraft is available at the cost of Euro 69 million in flyaway condition. A special aircraft carrier version is available but as yet no navy has purchased it. 
Performance
In terms of performance, the Rafale is inferior to its competitors the SU-34 and the F-16/18. It has a top speed of 1.8 Mach at high altitude and 1.1 Mach when flying at low altitude. It has a combat radius of 1800 km when used in a low-level penetration mission.
Its general combat range with fuel tanks is 3700 km with a service ceiling of 50,000 ft.
The plane carries guns and air to air and air to surface missiles. It can be used for ship attacks as it is capable of carrying the Exocet anti-shipping missile. It can also carry the ASMP-A nuclear missile, but this has little relevance for powers who do not have this weaponry. The aircraft incorporates the latest radar systems for detection and evasion.
The  Rafale is a potent combat weapon system and could be an asset in a tactical operation in support of the army. But its negative point is the prohibitive cost, and that must weigh against it.