Metallica is the best heavy metal band of all time
With a history of over thirty years, Metallica will remain in history as one of the most popular bands of all time.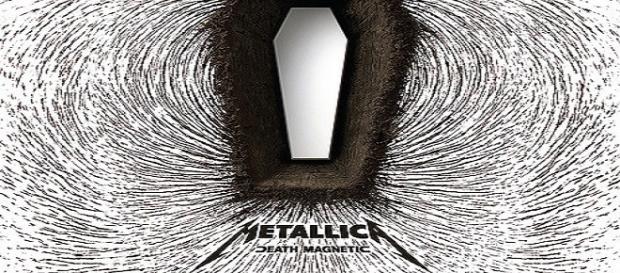 Metallica was formed in 1981 in Los Angeles, USA. The band is known worldwide and has managed to sell over 100 billion disks. The big number of sales brought a controversial reputation to the band and classified it in the "Big Four Of Thrash" along with other famous bands like Slayer, Megadeth, and Anthrax.
History and Members
In 1981, the young Lars Ulrich at only 18 years old, embarked on a journey from San Francisco to London to see his favorite band's concert, Diamond Head. The experience changed the journey of his life.
The young man asked the band member,s and they allow him, to be part of their tour. Thus was born ambition of Lars Ulrich which was so strong that upon return in San Francisco, he was determined to form a heavy metal band himself.
James Hetfield.
James Hetfield, who lived in Downey, California, found relief in music. Extremely shy and discreet but with guitar, piano and drums studies, James was the founder of three bands, but unfortunately, they didn't last. After his father's decision to abandon the family after the death of his mother, the young man moved into the house of a good friend, Ron McGovney.
As a result of his friend's encouragement, they got together and eventually they decided to found a band.
Dave Mustaine from Huntington Beach, California, the guitarist of the band "Panic" joined the band. The name, "Metallica", was chosen by Lars and soon after, the band became known in Los Angeles and New York as one of the best underground groups. After some conflict Ron decided to leave the band, leaving behind the demo "No life 'Til Leather" that proved to be a success and he was replaced later by Cliff Burton.
Kirk Hammett.
In New York, after signing the contract with Megaforce Records, Dave Mustane began to have problems with alcohol and this was the reason they kicked him out and replaced him with the guitarist Kirk Hammett.
On 27 September,1986, the bassist Cliff Burton died in a car accident. This severely affected the members of the band who finally decided to replace him with Jason Newsted. In 2001, from personal reasons, Jason Newsted left the band and was replaced two years later by the current bassist, Robert Trujillo.
Discography.
Through the past of the band has very controversial but their work is immortalized in consecrated albums. Their style combines elements of Heavy, Speed and Thrash Metal, and the result is exceptional.
Chronologically, the Metallica's albums are: "Kill 'Em All" (1983), "Ride the Lightning" (1984), "Master of Puppets" (1986), "... And Justice for All" (1988 ), "Metallica" (1991), "Load" (1996), "Reload" (1997), "Garage Inc." (1998), "St. Anger" (2003), "Death Magnetic" (2008) and "Quebec Magnetic" (2012).
Metallica promises to launch a new album very soon, recorded in their unique style. It is, eagerly awaited by the loyal fans.