Will the red letters in the new Met logo become scarlet letters?
The Metropolitan Museum of Art is taking hits for for rebranding itself with the flame-colored words "THE MET"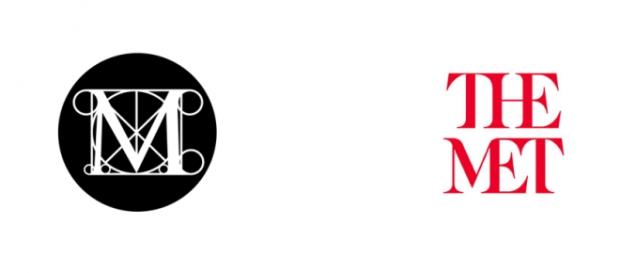 Remember "The Scarlet Letter," Nathaniel Hawthorne's 1850 novel about a fallen woman branded with a scarlet "A"? Hold the thought. Reported brickbats being flung at the Metropolitan Museum of Art for rebranding itself with the flame-colored words "THE MET" might prompt a re-re-branding with a scarlet "M."
Keeping the logo historical for a place of history
The brickbats include this lament from Industrial Designer Karim Rashid: "We're talking about a museum that's all about history. So the best thing they could do is hang on to keeping their mark — or their logo — historic." And New York magazine architecture critic Justin Davison rued the logo this way: "A graphic misfire" (that) "looks like a red double-decker bus that has stopped short, shoving the passengers into each other's backs."
The Met logo faces negative connotation 
Such objections have a history when it comes to the logo color.
In his encyclopedic "Dictionary of Symbolism: Cultural Icons and the Meanings Behind Them," Austrian university professor Hans Biedermann documented negative associations with the color:
Red is linked to tawdry things like "red light districts" for houses of ill-repute; red is shown to turn off introverts and melancholics as "intrusive" and "repulsive"; red is tied to aggression and anger, as in "seeing red"; red is used in bullfights to enrage the bull; and in pre-history the Neanderthals dusted their dead with the pigment to bring back the warmth of blood and life.
Organizing a massive institution
But the Met's stated aim isn't to resuscitate anything dead. Instead it's to organize all of its venues - The Met Fifth Avenue, The Met Breuer in downtown Manhattan, and The Met Cloisters in upper Manhattan: "An unwavering part of the Museum's mission is to reach and inspire the broadest possible community – locally, nationally, and internationally. We are proud, therefore, to reveal a new visual strategy that will create greater clarity and consistency in The Met experience and communication across all of its locations.
"
Granted, the Met is a massive institution, but can it be brought together? Should it be? And what was the matter with the existing logo that boasted an historical source – Leonardo da Vinci's math teacher, Fra Luca Pacioli. The new logo is said to be a hybrid of custom fonts and colors. But for a "custom" font it sure looks like your standard computer font known as Times New Roman.
More importantly, the new logo doesn't say art museum, certainly not a treasure house with 1.5 million art world and 400 galleries spanning 5,000 years.
And it certainly doesn't say the 2.2 million-square-foot Beaux-Arts building on Fifth Avenue with its imposing stair, lofty Corinthian columns and Roman-arched galleries. The new logo looks like Department of Transportation signage, such as a "STOP" sign. Not welcoming at all.
But wait, while the fiery red logo doesn't speak for the highlights for which the Met is known, it speaks perfectly for the museum's "un-highlights tour" ballyhooed on the museum's website like this: "View art through a unique lens designed to bring out overlooked, wild, and even scandalous viewpoints."
Yep, the new logo is perfect for that.