Rocket Lab announces the first test flight of the Electron launch vehicle
The hopes of Moon Express to win the Google Lunar XPrize rest on a successful test program.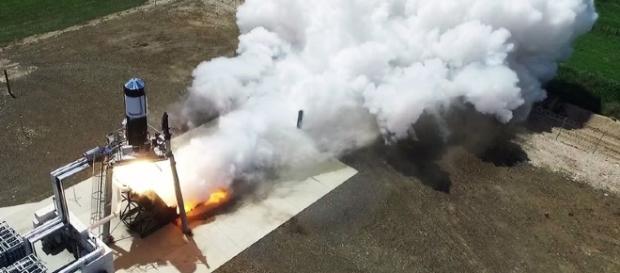 Space News is reporting that Rocket Lab, an American-New Zealand launch company, has announced when it intends to launch its first Electron rocket. The company has announced that it will perform a test launch from its facility on the Mahia Peninsula on New Zealand's North Island. The Electron will not carry a satellite, and the first launch will be outside the view of the public. The flight will be the first of three test launches that Rocket Lab intends to conduct before proceeding with commercial operations.
The Electron has engines built from 3D printed parts
The Electron rocket is the first of its kind to have an engine constructed entirely from 3D printed parts.
The components of the Rutherford engine, including the engine chamber, injector, pumps, and propellant valves, have been built using a 3D printing process called electron beam melting (EBM). The process uses an electron beam to apply layer by layer of melted metal powder or wire to create the components. Thus, the Rutherford engines are of lighter weight and greater strength than engines manufactured by conventional methods.
The other high-tech feature of the Rutherford engine is how the fuel is pumped into the combustion chamber. For most rocket engines, this is a complicated process involving a turbo pump powered by another engine. Rocket Lab has developed a turbo pump that is powered by lithium polymer batteries. This setup is surprisingly simple, avoiding one of the primary causes of rocket engine failure.
The electric turbo pumps lower the weight and reduce the complexity of the rocket engines. The technology is cutting-edge, not having existed as early as five years ago.
What can Rocket Lab's new launch vehicle do?
The Electron rocket is designed to send a 150-kilogram payload into a 500-kilometer sun synchronous orbit. Nine Rutherford engines would propel the first stage of the rocket with a single modified engine taking the second stage the rest of the way. The Electron is not reusable, unlike larger rockets being developed by SpaceX and Blue Origin, but is thought to be so cheap to manufacture that it could capture the small satellite market.
Moon Express watching the test flight with great interest
One customer of Rocket Lab that is watching the first test flight of the Electron is an American company called #Moon Express. Moon Express, which advertises itself as a lunar transportation and mining company, is a finalist in Google Lunar X Prize competition, a private moon race with the prize going to the first group to land a probe on the moon and perform certain designated tasks. Moon Express must launch its vehicle before the end of 2017 to remain in the running. #Google Lunar Xprize