Adidas offers apology for 'insensitive' email to Boston Marathon runners
The sports apparel company apologized for congratulating runners for 'surviving' this year's race.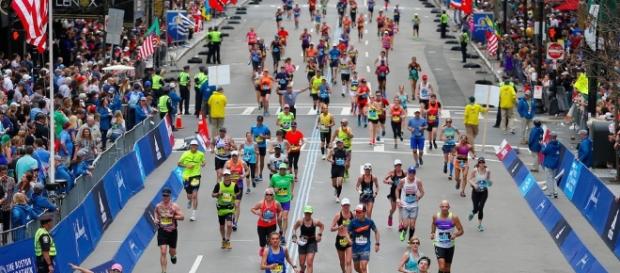 Adidas congratulates marathon runners for surviving
#Adidas, a major sports apparel company, apologized Tuesday after sending an email to the 2017 #boston marathon runners with an "insensitive" subject line. Following Monday's marathon, Adidas sent an email of congratulations to the runners; however, leading into the content of the email, the subject line read "Congrats, you survived the Boston Marathon!" Soon after the email was sent, the information took over social media with people berating the company for being "tone deaf."
Company apologized Tuesday
Adidas scrambled to offer an apology, releasing this statement. "We are incredibly sorry.
Clearly, there was no thought given to the insensitive email subject line we sent Tuesday. We deeply apologize for our mistake." At the same marathon in 2013, two bombs went off near the finish line. Three people were killed and another 260 injured. It is known that two survivors of the attack took part in the race this past Monday.
Bomber found guilty in 2015
In 2015, Dzhokhar Tsarnaev was found guilty of the Boston marathon attacks and was sentenced to death. The investigation uncovered that Tsarnaev and his older brother, Tamerlan, placed the bombs near the finish line. Tamerlan was killed in a shootout upon being discovered by police in a residential neighborhood. Tsarnaev was captured a day after fleeing the shootout.
History of the Boston Marathon
The famous marathon first took place on April 19, 1897 with 15 men placing their feet on the starting line.
John Graham, the US Olympic team manager at the time, produced a marathon in the city. The first race only measured 24.5 miles and winner John J. McDermott ran the distance in 2:55:10. In 1924, the course was lengthened to its current 26 miles and 385 yards.
This year's Boston Marathon marked its 121st occurrence and the number of runners has only increased, along with its popularity. Adidas, the official sponsor of the race, highlighted this in their apology. "The Boston Marathon is one of the most inspirational sporting events in the world. Every year we're reminded of the hope and resiliency of the running community at this event."
This year, two Kenyans took both the men's and women's races. Geoffrey Kirui took the men's race with a time of 2:09:37 and Edna Kiplagat, took the women's race in 2:21:52. American Galen Rupp, a three-time Olympian, came in second in the men's race. #Marathon Runners