'Twin Peaks' and 'Top of the Lake' to debut at the 70th Cannes Film Festival
This year's Cannes lineup includes several sitcoms, documentaries, and full-length movies.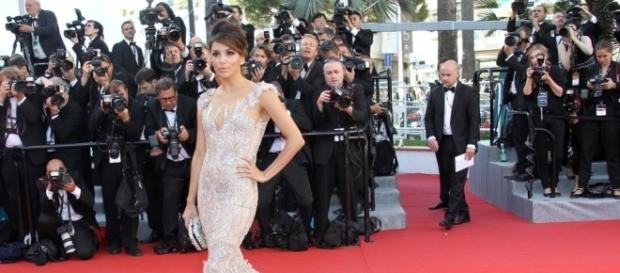 TV is finally getting recognized at international festivals as two sitcoms have been selected for a prize at Cannes. The prestigious #Film Festival ended its resistance toward embracing the small screen. According to Business Standard, the organizers at the fest have chosen "Two Peaks" and "Top of the Lake" from over 25,00 entries from more than 120 countries. The two television sitcoms will premiere at the main event, starting from May 12. Cannes is the only festival that has two TV series in its lineup. Other big festivals such as Venice, Toronto, and Berlin have never featured television series among their official lineups.
'Twin Peaks'
"#twin peaks" is an American series developed by David Lynch and penned by Mark Frost.
Its first season was premiered in April 2010 and became one of the top-rated shows. The second season of "Twin Peaks" will compete for a Cannes prize this year. The series is about a cop Dale Cooper (Kyle MacLachlan) who is investigating the murder of a housewife Laura Palmer (Sheryl Lee). He visits her parents in New York City and finds some clues there. The show is chosen for the main event due to its supernatural elements and uncanny tone. It is a melodramatic portrayal of quirky characters involved in suspicious activities. Angelo Badalamenti has composed the program's acclaimed score in collaboration with Mark Frost. The series was announced in 2012 as a sequel to the feature film "Twin Peaks: Fire Walk with Me." It will be aired on May 12, on NBC. Critics claim that "Twin Peaks" has begun the trend of accomplished cinematography in today's dramas.
'Top of the Lake'
"Top of the Lake" is another TV show that will premiere at Cannes. The show is developed and written by Jane Campion, while Gerard Lee has penned its dialogues. It is from the directors of "An Angel at My Table," and will compete for a prize at the main event. Development and post-production of the project are finished. "Top of the Lake" is Campion's first work for television, and the series follows a detective (Elisabeth Moss). She develops the relationship with a criminal and soon finds that she's pregnant with his baby. The show is co-produced by BBC Two and will be aired this August, on Sundance Channel. The other cast members include Nicole Kidman and Gwendoline Christie. Previously, actress Jennifer Ehle was auditioned for the role of GJ, but she could not give proper time. Feminist critics lauded the previous season of "Top of the Lake" for its explicit efforts to analyze culture. Both of the directors have already won Palme d'Or. Lynch received the award for his 1990 thriller "Wild at Heart," and Campion won the prize for the 1993 romantic sitcom "The Piano." #Twin Peak