New app game 'Dr. Panda Town!' set for release on March 30, 2017
'Dr. Panda Town' is the franchises latest release and the first freemium app they ever released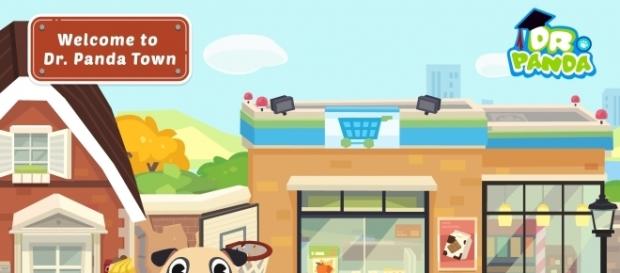 The incredibly popular children's app franchise 'Dr. Panda' is introducing their latest title — "Dr. Panda Town"—on March 30, 2017. The preschool-targeted game enables users to explore Dr. Panda's town via a series of colorful avatars. Kids can dress up the characters, play hide and seek, eat ice cream, have a barbecue and more on this safety-support app. The game contains sixteen characters, several large areas, and more than 300 characters to interact with. Moreover, Dr. panda prides itself on being a global franchise, so the app game is available in several languages including English, Spanish, Portuguese, Dutch, German, French, Italian, Russian, Indonesian, Korean, Japanese, Chinese, Norwegian, Swedish, and more.
Concept
The idea for the "Dr. Panda Town" theme was born from the company's desire to create a game based on environments that are familiar to #Children all over the world. "Familiar settings like a house, a park, and a supermarket are all places that kids regularly encounter in real life," said lead game designer Onno van Duin. The house area lets kids take care of their own living area, so it is kind of life a virtual dollhouse. In the supermarket section, kids can go shopping and select and purchase a different item. However, they can also play the role of a supermarket worker which many little ones seem to enjoy. The park area of the app gives players a chance to have fun and tell their stories. Designing each section took time and dedication, especially since the game designers had to make the three areas meld together when, in real life, the three locations are not automatically associated with one another.
"The park is one of the most advanced settings since it has a picnic, a play area, and a lake," said Onno van Duin who noted that the game took under one year to complete.
Game
"Dr. Panda Town" started out as a virtual dollhouse project that would only involve a house setting. As discussions about the designs evolved, the team decided to branch out into a neighborhood theme and subsequently added the supermarket and the park. Although the app is brand new, beta testers responded overwhelmingly positively to it. "There's a lot to do in the app," Onno van Duin declared. "Some children like cooking food; some like to roleplay checkout assistant in the supermarket while others prefer to make up their creative games such as hide and seek in the park! The great thing about the game is that there's no set way to play. It's all down to each child's imagination. Plus, for the first time, we have introduced human characters which we hope children will identify with." The Dr. Panda brand has many more projects on the horizon but nothing that can be discussed as of now. However, several more titles will be unveiled within 2017. #Dr Panda #App Game