Celebrities heading to Universal Orlando Resort for A Celebration of Harry Potter
Universal Studios Florida and Islands of Adventure host major event for Harry Potter fans.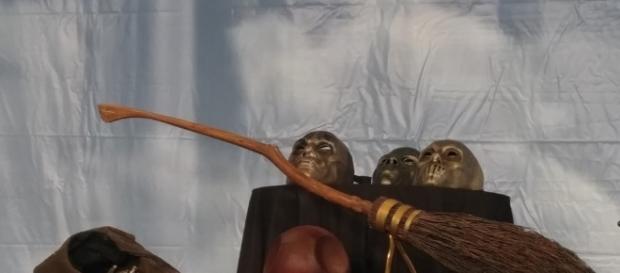 #A Celebration of Harry Potter at #Universal Orlando Resort is just around the corner, and you'll see some big names this year if you attend the event, which runs from January 27 to 29, 2017. This year, Warwick Davis (Professor Flitwick/Griphook) and Matthew Lewis (Neville Longbottom) will both be on hand to greet fans and take part in question and answer sessions. Watch for more stars to be announced later.
More than just Harry Potter celebrities
The celebrities are always a highlight of A Celebration of Harry Potter, but Universal Orlando Resort brings many other aspects of the Potter Universe to Orlando each year. There's an expo, panels, and demonstrations featuring guests like Wand Combat Choreographer Paul Harris and the two namesakes behind MinaLima, the company responsible for the films' graphic design work.
Other participants include Scholastic, Pottermore, Warner Brothers Home Entertainment, and Google Daydream. See film props, engage in a wand duel, get sorted by the Sorting Hat, and more.
Event crosses both parks at Universal Orlando Resort
A Celebration of Harry Potter is too big to fit into just one theme park, so it spills over from Universal Studios Florida, which hosts the Expo, to Islands of Adventure next door, which is the site of various panels and demonstrations. The expo is included with your theme park ticket, which also gives you access to Hogsmeade and Diagon Alley inside the two parks. You can even ride the Hogwarts Express between them.
The video below will give you a flavor of A Celebration of Harry Potter. It features some of the celebrities who traveled to Universal Orlando Resort to participate in the event in 2016:
Full slate of Harry Potter-themed activities
Last year, the event also featuring demonstrations of arts like the making of a genuine Harry Potter wand as documented in the video below.
The expo is packed with similar demonstrations, props, and information on just about every facet of the Wizarding World.
Universal Orlando Resort gets very busy for A Celebration of Harry Potter, so plan to arrive right at opening time and to spend a full day. Get a two park ticket so you can easily move between Universal Studios Florida and Islands of Adventure to see as much as possible during the jam-packed weekend. #Universal Studios Florida