'Fallout 4' 1.3 beta update now available for Steam users
The video game series has been notoriously filled with glitches in past releases.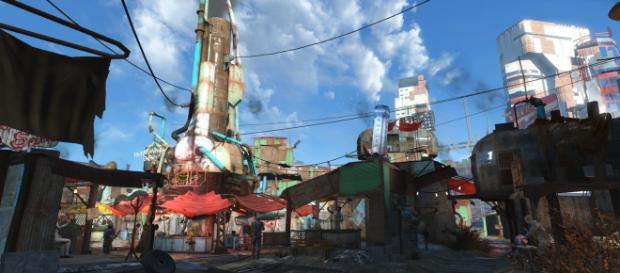 Bethesda has just released the highly anticipated "Fallout 4" 1.3 beta update for Steam users. Gamers can anticipate that a final PC update is coming down the pipeline, with eventual releases for Xbox and Playstation users to follow shortly thereafter. The #News came from the official Bethesda forum and it outlined the numerous fixes and features that gamers can expect after they've patched their current software. The "Fallout" series has been notoriously filled with devastating glitches in past releases. To their credit, Bethesda seems to doing the best they can to quickly address problems with "Fallout 4" as they arise.
Notable new features
Bethesda informs players that new ambient occlusion settings are available with the patch.
New weapon debris effects are available too, specifically for NVIDIA graphics card owners. For settlers in your settlements you now have status menus available to keep track of everyone. Rotating objects with the triggers has also been updated, which hopefully makes things easier to maneuver in the wasteland. There's also been an improvement made while in workshop mode, with some improved ESDF keys remapping support. All of these new features should add a new level of enjoyment and ease of use while spending countless hours in the sandbox game.
Gameplay fixes abound
The long list of gameplay fixes is a bit shocking at first, but it is a massive game and making everything work just exactly perfect the first time around is no easy task. Notable fixes include general memory and stability improvements, as well as improved performance while looking through a scope.
Also fixed is a glitch which prevented Vault 81 residents from dismembering correctly. Another glitch that's been fixed prevented users from suddenly becoming dismembered while still alive, which had the potential to be highly inconvenient. There are some fixes for subtitles that didn't work properly, and a warping issue which sometimes took a player to an incorrect location has been resolved too.
Quest and workshop fixes
Numerous fixes for these areas have arrived, including a bug that caused incorrect settler counts and fixes for supply line issues that could arise in high population areas. Many people will be happy that building wires no longer uses up copper, and companions no longer ignore commands while at a workstation. Invulnerable characters are no longer able to be stuck in combat and killing a caravan no longer leaves a quest open. Users are encouraged to contact Bethesda through their website and report glitches so that future updates can address broken gameplay. #Buzz