Sonic is coming to the PS4, Xbox, Switch, and PC in retro-inspired 'Sonic Mania'
The upcoming 2D side-scrolling video game will remain faithful to the original 90s titles, while also containing some modern features.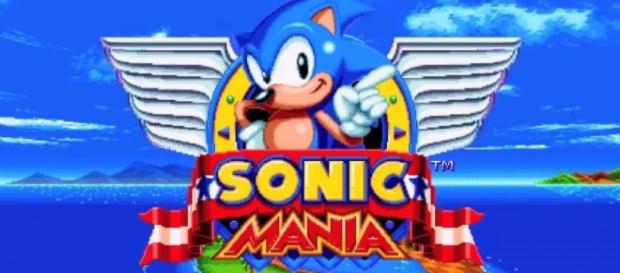 While Nintendo has been quite successful in continuing the popularity of Mario and other classic characters throughout the years, Sega hasn't really had much success when it came to their own franchises. The past few years had witnessed some valiant attempts to make "#Sonic the hedgehog" relevant again, but almost all of the brand new games were met with dismal reviews. Now, the company is aiming to bring back the iconic speedster to his former glory with a brand new sprite-based side-scrolling #Video Game called "#Sonic Mania."
Faithful to the original games
The upcoming 2D video game will be faithful to the original 90s titles that were released for the Sega Genesis, while also containing several new features that will take advantage of modern gaming platforms.
The retro-inspired side-scrolling adventure title will be aimed at attracting players of the original games on the Genesis and Mega Drive as well as new gamers who aren't really that familiar with the franchise.
Old and New
The game features a combination of brand new original levels and iconic levels from past titles such as "Green Hill Zone." All of the stages will feature colorful backdrops, a slew of challenging enemies, and of course a lot of speed. Similar to the original titles that made Sega a true powerhouse in the gaming industry, the new game will feature Dr. Eggman, a.k.a. Dr. Robotnik, as its main antagonist. Players will also be going against Dr. Eggman's new henchmen called the "Hard-Boiled Heavies."
Seeing as that the game will be running on modern gaming systems, it will be assumed that there will be some graphical enhancements as well.
Based on the recently released trailers, the game will likely feature several animated cutscenes, which should add a new level of immersion and storytelling to the otherwise straightforward game.
Release date and collector's edition
"Sonic Mania" is scheduled to be released on Aug. 15 for the PlayStation 4, Xbox One, Nintendo Switch, and Windows PC. The game will be available as a digital download for just $20. Diehard fans of the franchise may, however, want to get the recently announced collector's edition, which contains a number of nifty physical items.
The special edition package will contain the game itself, a custom box, a 1-foot tall "Sonic the Hedgehog" statue on top of a Sega Genesis stand, and a replica Sega Genesis cartridge with a golden ring. Pre-release reviews for the game have remained mostly positive, with some critics claiming that it is perhaps the only true "Sonic" video game that has come out in over two decades.