Baby foods and infant formulas found to contain arsenic and lead
Study finds traces of arsenic, lead and cadmium in baby foods, snacks, and liquids.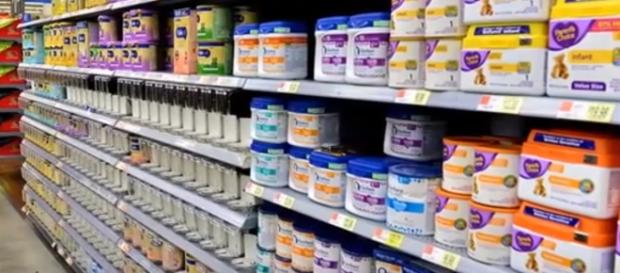 On Wednesday, an alarming report revealed that a major section of infant foods, snacks, and formulas contain a considerable level of poisonous elements like arsenic and lead. The group of researchers examined the highest selling baby formulas, snacks, and liquids available on the market using Nielsen Data. Their study concluded that all the chemicals pose serious threats to developing infants.
Clean Label Project Report
The non-profit organization is called #Clean Label Project and advocates for product labeling transparency. They conducted a five-month-long study and reported that about 80 percent of the #Baby Food products tested by the researchers had a detectable level of arsenic, lead, and cadmium.
The study was conducted with over 500 baby products from stores and the results are: arsenic 65%, lead 36%, cadmium 58%, and acrylamide 10%. The highest levels of arsenic have been detected from rice-based baby foods. The executive of Clean Label Project, Jaclyn Bowen, expressed serious concerns over the matter, saying "The baby industry needs to do a better job in protecting America's most vulnerable population."
Leading baby food products contaminated
The World Health Organization reports that arsenic is a harmful toxin which is mostly found in groundwater. Apart from developmental disorders in infants, arsenic has also been associated with diabetes, neurotoxicity, cardiovascular diseases, and even the cancer. In fact, arsenic has been labeled as one of the ten most harmful chemicals to public health.
According to USA Today, leading brands like Gerber, Plum Organics, Enfamil, and Sprout performed worst in the Clean Label Project report. Even 60% of the "BPA free" products were contaminated with bisphenol A, another harmful industrial chemical.
The FDA limit
In 2016, the FDA found the presence of harmful chemicals in food products and has taken steps to eradicate the problem. Government health officials have imposed a limit of up to 100 parts of arsenic per billion in rice. In the study, some of the products were reported to have up to 600 parts of arsenic per billion, which is six times the recommended limit by the FDA.
Thus, it is apparent that the limit isn't strictly enforced by the government officials. Rice tends to absorb arsenic from contaminated soil and is difficult to remove. According to FDA spokesperson Peter Cassell, "It is important for consumers to understand that some contaminants, such as heavy metals like lead or arsenic, are in the environment and cannot simply be removed from food." #Arsenic lead