Krispy Kreme partners with favorite chocolate brand, debuts new flavor
It is a combination of two flavors rolled into one, which foodies will surely love.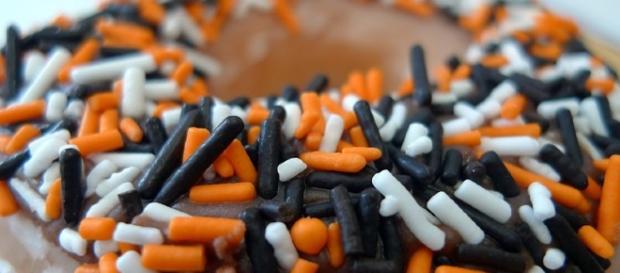 This Friday, Krispy Kreme is releasing a limited edition flavored doughnut in selected stores in the #United States after partnering with a famous chocolate brand.
USA Today reports that the doughnut producers partnered with Reese's to create a new flavor that fans will love. Called "#Krispy Kreme Reese's #Peanut Butter Doughnut," the new flavor provides a treat for customers starting August 4. The special flavor is going to be a treat for their loyal customers.
The release statement said that the new flavor is laden with Reese's peanut butter cream filling, and dipped in chocolate flavored icing. The Reese's flavored doughnut is also drizzled with another layer of chocolate and peanut butter.
The new doughnut also has small peanut butter chips from the choco brand, the report added. USA Today quoted Jackie Woodward, chief marketing officer of Krispy Kreme Doughnuts as saying on Wednesday, "We're satisfying an intense desire that Krispy Kreme and Reese's fans never knew they had."
Krispy Kreme And Reese's Just Created The Best Breakfast Ever https://t.co/Vti2E9rmkC pic.twitter.com/ODrxTQFvkL

— Cosmopolitan (@Cosmopolitan) August 2, 2017
Fresh and hot
Krispy Kreme Doughnuts, Inc. started in 1937 when a man named Vernon Rudolph bought a recipe from a French chef in New Orleans, according to the official website of the company. This man then rented a place and started working on the new recipe to create what consumers now consider to be one of the favorite pastries of all time.
The company is famous for serving the pastry-based donuts fresh from the oven. The website also mentioned that their products became very popular once they reached the streets as people would pick them up when they stopped to purchase hot fresh-baked bread.
This was reportedly the beginning of the company classic, the Original Glazed pastry.
Over 1000 stores
Now the company has been running for eight decades, there are over 1000 stores that carry the main product, drinks, coffee, juices and more. The stores even reached international destinations apart from the United States alone, the website added.
There have been various donut flavors made throughout history. Some of them are Cookie Crunch, Tiramisu Square Cake, Orange Choco, Vanilla Mocha Truffle, Double Taste Mango and Cheesecake With Nutella, their site indicated. Other varieties include Glazed Cinnamon, Strawberry, Maple Iced, Blueberry, New York Cheesecake, Eclair and more.
The store has also partnered with quite a number of other companies regarding the new and varied flavors and these companies reportedly include KitKat and Oreo.