5 Reasons the Panthers are winning
Going into the bi-week, the Panthers are 2-1 and Norm Turner and Christian McCaffrey are key factors.
Last season, McCaffrey averaged 7 carries a game and under 4 yards per carry. This season, though, he's looked much better running the ball. He had a career high 184 yards rushing Sunday and has 22 catches this season.
No brainer here. Cam routinely carries his offense, and this year is no different. However, this season he looks to be back in MVP form. He's completing over 67% of his passes and has 8 total touchdowns and only one turnover, off a dropped pass.
There was some hesitance to jump on the Norv bandwagon. He hadn't had a great offense in some time, and with a lack of weapons on offense, there wasn't a lot of hope. However, through three games, he's been excellent. Newton, McCaffrey and co. look good.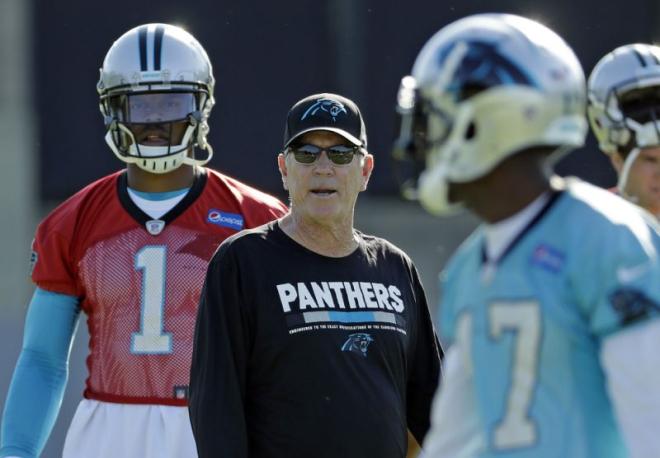 The offensive line has already lost three starters going into the bye. Trai Turner, Matt Kalil and Daryl Williams are all on the shelf. Career backups Greg Van Roten and Tyler Larsen have stepped into starting roles and Chris Clark was signed off the street. Yet, they've performed just fine.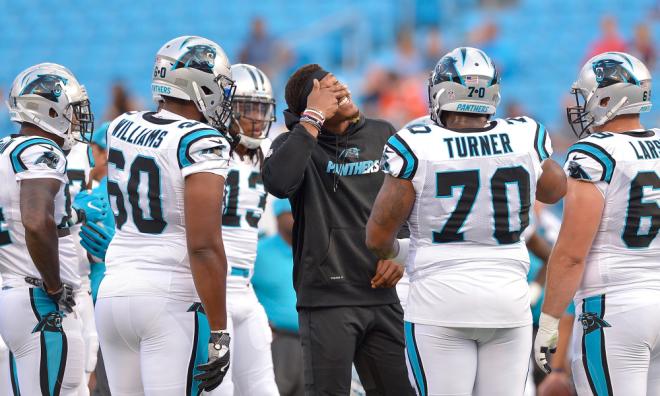 Three year veteran James Bradberry and rookie Donte Jackson have exceeded expectations. Jackson has three interceptions and Bradberry has trailed Julio Jones and AJ Green in the last two games, holding them to a combined 10 catches for 122 yards with no scores on 17 targets.
Click to read more
and watch the video
or