Acer released affordable Nitro 5 Spin convertible laptop with 8th-gen processors
Acer unveiled a new convertible laptop that will reassure casual gamers that they are not left-out.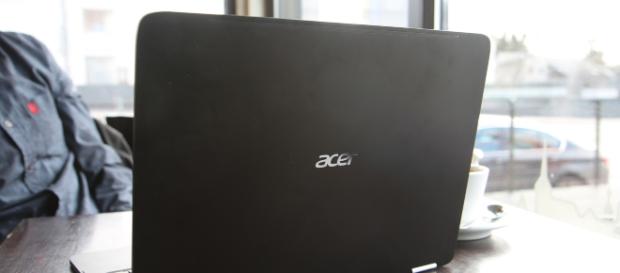 Acer launched a new laptop into the gaming field. But instead of targeting the hardcore crowd, the iconic tech brand customizes the new product to cater to casual gamers.
A laptop for casual gamers on the go
Last Sunday, iconic tech brand Acer launched the latest addition to its roster of gadgets. The latest Acer laptop called "Nitro 5 Spin" is a convertible entry-level laptop designed for casual gaming. The latest Acer gadget was introduced with an introductory $999 price tag which allows it to qualify under the affordable range of gaming laptops.
Gadgets NDTV reports that the convertible design of the latest gadget comes in four models. According to Acer's General Manager of Commercial & Detachable Notebooks, IT Products Business James Lin, the new laptop model boasts of its versatility. The model will serve as a key to more exciting usage set-ups for casual gamers who prefer to play on the go. Lin is positive that Power Users will also appreciate the device's superb visuals and audio, not to mention its commendable performance. The laptop's 48 Wh, 3220 mAh lithium-ion battery can support up to 10-hours of continuous gaming. The device is relatively light at 4.85 pounds.
"Nitro 5 Spin" features and specifications
Tech Spot reports that Acer's latest gadget capitalizes on Intel's eighth generation core processor. The new Acer laptop comes with a 15.6-inch full HD 1080x1920 pixels rotating display. Powered by the latest processors, the laptop is equipped with an Nvidia GeForce GTX 1050 graphics card and a DDR4 memory expandable to 16GB. The gadget can also accommodate a PCIe SSD of up to 512GB storage. With the given specifications, the gadget will be perfect for enjoying iconic games such as "Overwatch", "League of Legends" and "Dota 2".
The laptop's superb audio is supported by a subwoofer and two-front facing speakers. The security features of "Nitro 5 Spin" includes verification of user identity through a fingerprint scanner which supports Windows Hello. Other laptop features include a backlit keyboard and a USB Type-C connectivity.
According to the Vice President of the Client Computing Group of Intel Corporation Chris Walker, the Company's 8th Generation processor is designed to support the next generation of laptops and other gadgets.
Walker emphasized that with its powerful processor, Acer's "Nitro 5 Spin" will enjoy a 40 percent boost in performance that casual gamers will surely thrill casual and hardcore gamers.