Panic Detection Mode of Android 7.1 can help safely exit from malicious apps
Rate this title
Android 7.1 Nougat's Panic Detection Mode can help users quickly exit from dubious apps.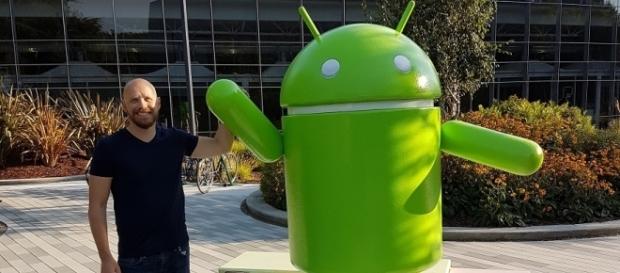 Android 7.0 Nougat was well received and fans were impressed by the efficiency and performance of the operating system. Google then launched its Android 7.1 Nougat platform which brought a lot of transformations and changes to the operating system. However, one of the more pressing concerns for all Smartphone users these days is the fact that more and more malware are being released online, which are likely to infect the devices.
Users are responsible for preserving their handsets' security meaning that they can take certain measures through which infection with these malwares can be prevented. However, Google is also responsible for maintaining the security of their handsets as well.
This may be why the company decided to bring in one particular change into the Android 7.1 operating system. This new functionality is the Panic Detection Mode.
Google adds panic detection mode in the OS
Most malicious programming tries to link to an external source, so that the data from the smartphone can be stored off site but now, with the Android 7.1, users would be able to stop this transfer when they feel that something is strange. After downloading and installing the malware, users are generally redirected to an unknown page. With panic detection mode, the smartphone can over ride the programming and stop the malware from infecting the handset.
Google has found a clever way of incorporating the panic detection mode into the new OS's smartphones. The company says that any users who tap the back button four or more times in a span of 0.3 seconds will activate the functionality.
It will instantly shut down the malicious app and return the user to their home screen, while preventing them from running in the background.
Tapping the back button repeatedly is something that all users have done in the past after installing an unwanted program or when some important file may be mistakenly delayed. This is why the new feature in the OS is being touted as panic detection. Once the functionality kicks in, users can then manually delete the program which was causing the suspicious problems or activities.
Limited number of users for the OS
With many devices still being updated to the Android 7.0 version, not many handsets tout the latest Google OS as of now. In fact research shows that only around 0.9 percent of the Android users are currently on the Android 7.1 platform. The panic detection mode is only valid for the newer update and will take some time before finally reaching most Android smartphone users. However, by the time a majority of the people receives the Android 7.1 update; malicious app creators would most likely have found an alternate way to infect people's phones.
Click to read more
and watch the video
or