CDN Solutions Group to display Innovative Solutions at MWC Americas 2017
Rate this title
Mobile World Congress Americas 2017 San Francisco to be held in Moscone Center during 12-14 September 2017.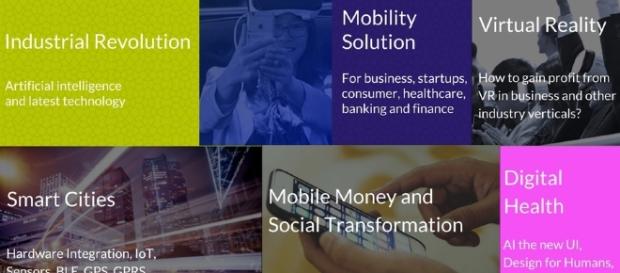 The top Mobility Solutions provider CDN Solutions Group announces its presence at Mobile World Congress Americas 2017 at San Francisco from the 12th until the 14th of September 2017. MWC Americas will make its grand debut in the partnership of GSMA and CTIA leading event production and management.
Mobile World Congress 2017
CDN Software Solutions is the leading player of mobility solutions. Apart from focusing on mobile apps and solutions, they will also throw some light on the innovative web based solutions and services in latest technologies at Mobile World Congress Americas, San Francisco 2017. CDN is exhibiting in MWC 2017 with the vision of 'Connecting everyone and everything to a better future'.
The key focus of CDN Solutions Group in MWC is on Content Strategies that create value to business, Artificial Intelligence, how to gain profit from AR and VR for Entertainment industry, Smart cities, Mobile Money and Social Transformation, how to implement virtual reality in the enterprise, connected vehicle solutions by hardware integration, sensors and IoT, and Digital Health solutions.
"We are thrilled to make our debut in Mobile World Congress Americas 2017 in San Francisco. It is a great opportunity for us to introduce our business to American market. We are continuously working to expand and enhance mobility solutions with the help of latest technologies. So we are very excited to showcase some of our very good and logical mobile applications that will highlight current and future developments in Mobile App Development." Says Surajit Mitra, Founder and CEO of CDN Solutions Group.
So be sure to drop by their stand in South hall, to get an in depth view of their expertise in mobility solutions and that how they can help clients to drive benefits from their mobile app development skills.
About CDN Solutions Group
Established in 2000, CDN Software Solutions is a global leader in Web and mobile app development. The team CDN always bring new ideas, inspiration and passion to help clients succeed in a changing business environment. CDN Solutions Group have a unique understanding of the emerging world of business and technology. A unique approach to develop a solution, deep domain knowledge and 17 years of vast experience in business technology solutions differentiate CDN's service ability.
Click to read more
and watch the video
or