Seattle Sounders 3, Vancouver Whitecaps 0, Dempsey was on target for Sounders
Quick match report of Seattle Sounders vs Vancouver Whitecaps that went down in the Major League Soccer.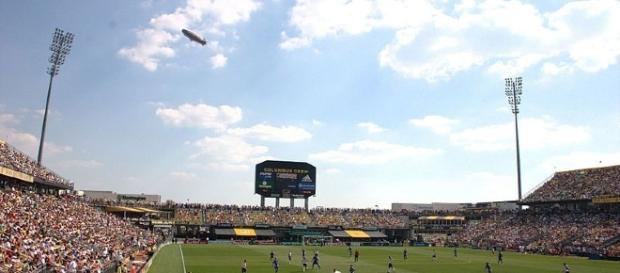 Seattle Sounders beat Vancouver Whitecaps 3-0 at CenturyLink Field, according to ESPNFC. Sounders were able to convert every chance they had in front of goal. It was Victor Rodriguez that opened the scoring in the seventeenth minute to put the hosts ahead throughout the first half period before Nicolás Lodeiro (62') and Clint Dempsey (69') increased the goal margin in the second half and ultimately gave Brian Schmetzer's side the maximum points at home. The victory puts Seattle Sounders in the third spot with forty-seven points, a point behind Vancouver Whitecaps, who're at the summit of the Western Conference despite losing this encounter. Here's the match report in detail.
Seattle Sounders outlook
Starting XI and individual performance points: Goalkeeper - Stefan Frei (7.10). Defender - Kelvin Leerdam (7.76), Román Torres (6.47), Chad Marshall (7.84), Joevin Jones (7.50). Osvaldo Alonso (6.41), Gustav Svensson (7.18), Nicolás Lodeiro (8.72), Cristian Roldan (eight points), Víctor Rodríguez (8.21). Forward -Clint Dempsey (eight points). Used substitutes - Nouhou Tolo (7.86), Will Bruin (8.55), Tony Alfaro (six points).
Team's strength and weakness: Brian Schmetzer's side often stole the ball from Vancouver players and created chances in front of goal through individual efforts, long shot situations and counter attacks. Overall, they were good at scoring.
Style of play: Seattle Sounders were more dominant and largely launched attacks down the left side
Vancouver Whitecaps outlook
Starting XI and individual performance points: Goalkeeper - David Ousted (5.68).
Defender - Sheanon Williams (6.20), Kendall Waston (6.55), Tim Parker (6.45), Jordan Harvey (6.38). Midfielder - Tony Tchani (five points), Russell Teibert (6.43), Bernie Ibini-Isei (six points), Yordy Reyna (5.65), Christian Bolaños (six points). Forward - Fredy Montero (5.72). Used substitutes - Mauro Rosales (5.92), Alphonso Davies (six points), Cristian Techera (6.17).
Team's strength and weakness: Vancouver players were weak at scoring, aggressive in their tackles, often lost possession and apparently gave away several free kicks around their box.
Style of play: Carl Robinson's men played with width and favored crossing the ball.
Who is the Man of the match?
Nicolás Lodeiro's performances in the match was impressive. Lodeiro provided two assists and scored a goal. He completed a total of eighty-seven touches.
Both teams' scheduled next fixtures
Seattle Sounders will face Philadelphia Union on the road on Sunday 1 October. The same day, Vancouver Whitecaps will slog it out with Sporting Kansas.
Click to read more
and watch the video
or