Marin Cilic withdraws for next week's 2017 Cincinnati event
Cilic joins numerous other top-ranked players that won't be in the 2017 Cincinnati field.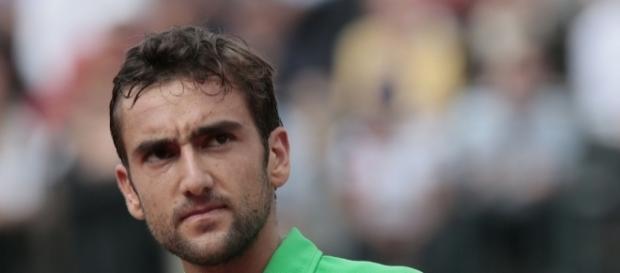 #Marin Cilic still hasn't contested a match since the 2017 Wimbledon final, a match that he lost to Roger Federer. Having skipped Montreal this week Cilic will also have to miss the Cincinnati Masters next week. That is a painful tournament for him to miss as he was the defending champion at the event. "I was really eager to play in Cincinnati, where I've won my first career ATP Masters 1000 singles title last year and where I had one of the best performances during my career, but I still don't feel at 100 percent to compete at the top level and to defend my title there," Cilic said (quoted by the Western & Southern Open's website on August 11th).
Cilic questionable for the US Open?
Cilic missing both the Rogers Cup this week and the Western & Southern Open next week will likely mean that he will enter the 2017 #US Open cold on the hard-court surface. Before Wimbledon, there was just the clay-court season meaning that Cilic has not played a match on cement since way back at both Indian Wells and Miami. At that time of the season, Cilic was actually slumping and he suffered first-round losses in both events to Jeremy Chardy and Taylor Fritz. The only way Cilic can get some matches in before Flushing Meadows is if he decides to enter into the Winston-Salem draw in the week immediately prior to the US Open. However, even doing that would require that his health permits it. At this point, given his injury history, Cilic has to be considered questionable for the final Grand Slam of the season.
In regard to that injury history, his tennis fans will remember the last time that he was in a Grand Slam final. On that occasion he actually won the match, defeating Kei Nishikori in the 2014 US Open final to claim what is Cilic's only Grand Slam title to date. What followed was a lengthy struggle with injuries that practically cost Cilic his 2015 season.
Dip in the rankings to come
Cincinnati 2016 awarded Cilic 1000 ranking points for his title. When those fall off on August 21st there will be nothing replacing them thanks to his withdrawal. Cilic joins all of Andy Murray, Novak Djokovic, and Stan Wawrinka as top-ranked players that will not be in Cincinnati. Cilic losing the ranking points will likely see him drop down in the rankings a little, especially with Alexander Zverev coming on strong. The Croat will look to the US Open to regain some momentum, but there's a chance that he will not be ready for the tournament, one that starts before the end of this month. Furthermore, even if Cilic is fit for the event he will enter the tournament having not played on the hard-court surface in several months. #Western Southern Open