Edmonton Oilers' 2017 NHL preseason schedule
The Oilers will be a part of eight games in what is a compact preseason schedule for 2017.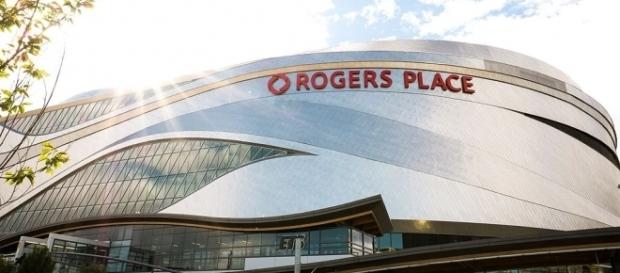 The 2017/18 #Edmonton Oilers' upcoming NHL season is one that is filled with more optimism than any other in recent memory. You may, in fact, have to go all the way back to the early 1990s, when Edmonton still had Mark Messier in the post-Wayne Gretzky era, to find a time when Edmontonians felt that their team had such a strong chance to compete. As the NHL released information regarding preseason scheduling, the Oilers are the favorites to win the Western Conference with William Hill sportsbook.
Edmonton faces Calgary to start preseason
Edmonton's preseason will start on Monday, September 18th with two split-squad games against the Calgary Flames.
Both take place at 9pm (all times ET) that night with each team hosting one of the split-squad games. After that Edmonton have six other games that will be a mixture of home games and road games as follows:
September 20th: the Edmonton Oilers will be at the Winnipeg Jets (8pm)
September 22nd: the Edmonton Oilers will host the Vancouver Canucks (9pm)
September 23rd: the Edmonton Oilers will host the Winnipeg Jets (9pm)
September 25th: the Edmonton Oilers will host the Carolina Hurricanes (9pm)
September 27th: the Edmonton Oilers will play the Carolina Hurricanes in Saskatoon (8pm)
September 30th: the Edmonton Oilers will be at the

#Vancouver Canucks

(10pm)
Preseason goals - new players, goaltending
Winning games isn't always the goal in the NHL's preseason. Rather teams will be looking to tamper with lines, test the players out that are perceived as on the edge between the minors and the NHL, and find chemistry between linemates.
Edmonton does have some new faces this season, including Ryan Strome and Jussi Jokinnen. Finding where they fit into Edmonton's 2017/18 team will surely be a part of the upcoming preseason.
The Oilers will also want to test out their back-up goaltender. While Cam Talbot is clearly a proven NHLer, Laurent Brossoit has to be considered a question mark. The 24-year old does have good stats at the NHL level, but they are also across a small sample of games. His goals-against average is 2.69 and his save percentage is .910 in fourteen career NHL appearances. Talbot logged a huge number of games in net during the 2016/17 season, the most of any NHL goaltender. The Oilers should be working out Brossoit a lot in the games that don't matter to see if they have a netminder that can make 20 appearances in the upcoming season or if Talbot will have to log 70+ games again. The regular season starts in October and the Oilers will surely want to have everything fine tuned by then as they start a rare season where they are considered to be a contender. #Nhl Preseason