Andy Murray will miss the 2017 Cincinnati Masters
The not-too-surprising announcement was made on Wednesday and it means that a new No. 1 is guaranteed soon.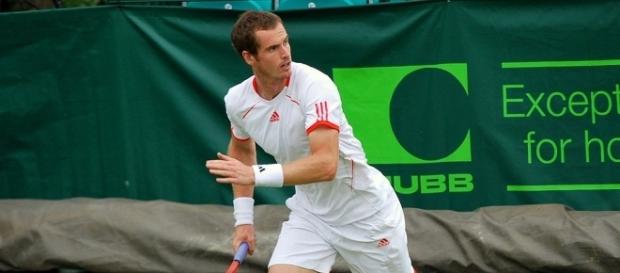 #Andy Murray, according to the official website for the Western & Southern Open, has announced that he will not be playing in the 2017 #Cincinnati Masters. The news comes a day after the same source claimed that the "men's field...includes seven-time champion Roger Federer, two-time champion Andy Murray, former champion Rafael Nadal and defending champion Marin Cilic." Cilic's participation may, in fact, be up in the air right now as well as he is absent from the Rogers Cup with an injury. Meanwhile, both Federer's and Nadal's participation is dependent on them surviving the Montreal draw in good health. Murray used social media to make his announcement:
"Unfortunately I won't be playing in Cincinnati as I continue my recovery.
I always enjoy playing there and I look forward to returning next year. I'm continuing to work hard on the court with the aim of being in New York" (from Andy Murray's verified Google Plus account on August 9th). The reference to New York alludes to the 2017 US Open, which comes from the American city.
Must be the hip again
Murray has been bothered by a problematic hip injury over the last several months. The injury is not completely debilitating as the Scot has participated in numerous events with it. For instance, he was in the Wimbledon quarterfinals, showing that he is still capable of strong tennis despite the injury. However, his results have not been that great this season relative to last season. Some, including Tim Henman, have suggested that Murray should miss the balance of the 2017 season to recover.
The news guarantees that Murray will lose the No. 1 ranking soon. He has no control over his destiny this week in Montreal. If Rafael Nadal makes the semifinals or further than Murray will slip down in the rankings. The Spaniard is on the order of for Tuesday with a late match against Borna Coric. The Scot has 600 ranking points to defend at Cincinnati 2017 so, with the news of his withdrawal, those will drop off with nothing replacing now. That means that he will be more susceptible to losing ranking positions to Roger Federer as well as Rafael Nadal. With the race so close between he and Nadal, even if Rafa should not make the Montreal semifinals, the Spaniard projects to outrank Murray following the Cincinnati Masters. Nadal has just 90 points to defend himself at the Cincinnati Masters meaning that he is guaranteed to gain 510 points on Murray when the event in Ohio is looked at in isolation.
No. 1 ranking between Nadal and Federer
That still doesn't mean that Nadal will get to the top spot for certain. He could lose early in Montreal and early in Cincinnati. While he would be ranked higher than Murray on August 21st, Roger Federer is certainly in the mix. The Swiss Maestro is some 1200 points behind Murray, but that gap will close in the weeks ahead as well. Murray might certainly return for the US Open, but that will mean he will be entering the event cold on the hard-court surface. #No 1