Soprano Camilla Tilling to appear in Carnegie Hall's 'Great Mass,' by Mozart
The Swedish soprano, who finds Carnegie Hall one of the world's best concert halls, takes a break from opera for family reasons.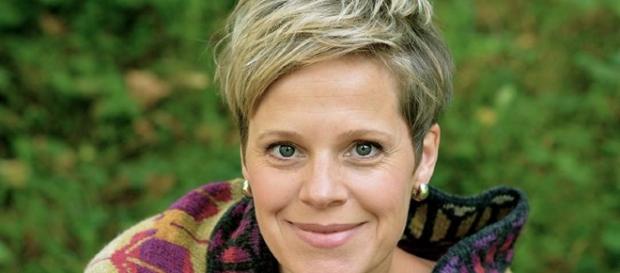 Thursday, Oct. 12, Swedish soprano #Camilla Tilling appears in Carnegie Hall as first soprano in Wolfgang Amadeus #Mozart's "Mass in C Minor," K.427, "Great." Ludwig van Beethoven's "Symphony No. 1" opens the program. This is the first concert of the season of the Orchestra of Saint Luke's in the revered venue. Maestro Pablo Heras-Casado, the 37-year-old Spaniard, helms the orchestra and other soloists. Camilla Tilling has appeared there before. So she speaks with authority when she declares it "one of the best concert halls in the world." In an exclusive interview, she told Blasting News her favorite moments in Mozart's Mass and her reason for cutting back on opera appearances.
Important opera roles
Though quite young, Camilla Tilling is already in her 20th year as a professional opera and concert singer. New York City Opera saw an important 1999 debut, as Corinna in a Rossini rarity, "Il viaggio a Reims." She interprets various Mozart leading ladies, including Pamina, Susanna, Zerlina, Ilia, even Fiordiligi to great success on opera stages worldwide. Her repertoire is wide—operatically, in concert and as a recitalist. The soprano lives in Switzerland with her husband and seven and nine-year-old sons. Taking a break, she says, "I need to stay closer to home for now, to be with my boys. I will miss opera a little bit. But for now, I sing in concerts, which require shorter commitments and are just as fun."
High points in Mozart's Great Mass
Camilla Tilling is no stranger to Mozart's C-Minor Mass, but she has been away from it more than five years.
"Mozart has such a groove in his music, and it's sometimes hard to sit still with all his rhythms," she says. "I really like the rhythm of the Benedictus. I like singing that movement with my colleagues as a quartet. It feels almost like Bach." Comparing Beethoven's Great Mass to Mozart's, she says the former's Benedictus is very short. "Almost all the orchestral musicians stop playing, and it's practically just the soprano with chorus. Mozart paints the repetitive word 'factos' in such vivid colors. It's a huge challenge for the soprano to sing."
Is it overdone?
Camilla Tilling says, "It's a bit weird because Mozart is super famous. He composed so many works, operas that go on for hours," she says, "but he left the Great Mass and the 'Requiem' unfinished." Consequently, both are quite brief. "And yet, we constantly perform these pieces. I wonder what Mozart would think, especially when he reused the 'Laudemus te' section for his oratorio 'Davide penitente,' which he did complete" and is almost never performed.
First opportunities
Regarding the Orchestra of Saint Luke's, Camilla Tilling says, "I've never performed with this orchestra before." It's also her first chance to sing with fellow soloists soprano Susanna Phillips, tenor Thomas Cooley and bass-baritone Michael Sumuel—all from the United States—and the Westminster Symphony Choir. "I've met Maestro Pablo Heras-Casado before, though."
Up ahead
Following her Carnegie Hall appearance, Camilla Tilling departs for a week with the Boston Symphony Orchestra. That orchestra will mount a new semi-staged version of Edvard Grieg's "Peer Gynt." She, the only singer, will perform the role of Solveig, singing in Norwegian but declaiming dialogues in English. "Anitra and Peer Gynt will not be singing, but they will be actors," she clarifies. After stage rehearsals all weekend, she meets the orchestra next week. "I'm sure it will be lovely." What about future opera roles? "I will sing my first Blanche in 'Dialogue of the Carmelites' next year and, in a year and a half, I will be Melisande for conductor Esa-Pekka Salonen in Helsinki."
Beethoven's First Symphony and Mozart's Great Mass will be performed at 8:00 p.m. on Thursday, Oct. 12, at Carnegie Hall, located at 57th Street and Seventh Avenue in Manhattan. #Everything Music and Theatre