The problems with XXL's Freshman List
And why hip-hop fans shouldn't care if their favorite artist is on it or not.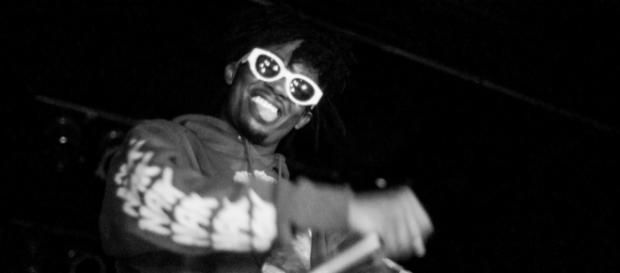 If you're a fan of hip-hop, you know about the yearly #List the hip-hop magazine #Xxl puts out where they present their 10 new artists to watch. It's arguably XXL's biggest attraction to their site and magazine and hip-hop fans and artists alike wait each year to see who will be on their list. But does it have a significant impact on the industry or on artists careers? Bottom line, should the list be put on such a high pedestal? I don't think so.
How They Choose Freshmen:
XXL's Freshmen List has been credited as a source that provides up-and-coming hip-hop artists with a spotlight to attract attention to their music. It has also been said that they give artists their first taste of fame.
Sure, back in the early years of the list, XXL had artists that hadn't seen mainstream success yet, which was essentially the point of the list. We saw artists like Joell Ortiz and Crooked I before Slaughterhouse, Kendrick Lamar before good kid, Big Sean before Finally Famous, Schoolboy before Oxymoron and most artists that made the list had never had a song on any Billboard chart.
In recent years though, the list has been filling with more and more artists that already have some mainstream success and a large fanbase. Fast forward to this year's list, which included Kamaiyah, Kap G, A Boogie wit da Hoodie, Ugly God, XXXTentacion, Amine, Madeintyo, PnB Rock, KYLE and Playboi Carti. The last eight of those 10 artists had one or multiple songs on the Billboard Hot 100, and one more artist, Kamaiyah, was a featured artist on another charting song (YG's "Why You Always Hatin?") all before the list came out.
It seems to me that XXL has strayed away from its core message and now only put artists on the Freshman list if they are already mainstream relevant to attract more traffic to their site. It's definitely the company's biggest attraction and their cyphers they have with the freshmen always gains them millions of views on their YouTube channel, so they decided to make them even more clickable.
Since many of 2017's freshmen already had charting songs, that shows many people were already listening to them and they were getting streams and radio play way before they were chosen as freshman. If you've gone on the internet lately then you definitely have heard of Ugly God or XXXTentacion. So, did this really add any significant new number of fans to their music? Would future projects these artists make get more buzz or listens because of their involvement in this list? Does this potentially affect their music career at all? No. That brings me to my next point.
You shouldn't care if your favorite artist isn't included.
I've seen so many fans get angry with lists every year, especially this year, and wondering why their favorite artist isn't on the freshman list.
"Where is Tee Grizzley???" , "Famous Dex was robbed!", "If Montana of 300 isn't on it next year, I swear!!" the masses type relentlessly on YouTube comment boards and angry tweets. The truth is: you shouldn't care! What people don't understand is that a XXL Freshman List does absolutely nothing for an artist's career, because that's not what it's meant for. Being on a Freshman cover doesn't mean you automatically have validation that you're music will be popular and you'll be successful. Nor does not being on the list mean your career will be hurt because of it. Artists like Drake, Nicki Minaj, Young Thug, and ASAP Rocky, who all declined to be freshmen, are on top of the rap game currently despite not having that honor under their belts. What many don't seem to remember is that XXL is a hip-hop news media platform making their version of a 10 artists to watch list, something many other sites, blogs, and companies do as well. It's not an award, it's not an accolade. The hype around it may make it seem bigger than it is, but it's not. Remember that. #Hip Hop