Ending the week with a good laugh
Let us end this week in a tone that was sorely lacking in Washington, with a laugh.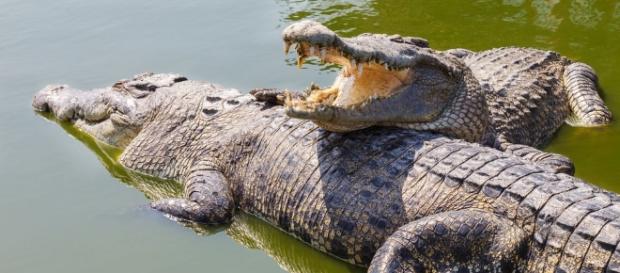 A dramatic #Week in Washington should end in a light-hearted mood. No doubt Donald Trump in the #oval office and House Speaker Paul Ryan are still running through their minds what for them was a distressing week but there are times we should look beyond and remember that despite the votes of politicians life must go on.
Water fight
On the same day that Donald Trump signed the latest order for Keystone XL pipeline which is the subject of much controversy for environmental reasons the BBC reported of another political wrangle in New Zealand concerning water quality. In this case the political establishment was challenged to resolve the issue with a fist fight.
Conservation trust manager Greg Byrnes took out an ad in the local paper to challenge the government over its "swimmable rivers policy". The challenge was to Dr Nick Smith, the country's water Minister for a fist fight at a swimming hole that is officially classifies as "swimmable" but which is in effect badly polluted according to Mr. Byrnes.
As stated in the ad "The loser to frolic in the hole for no less than 5 minutes". No doubt that would be one way to get the message across but it is unlikely that the Minister will take up the challenge.
On the other hand, we have little doubt may American environmentalists would be more than happy to make a similar challenge to the Oval Office to make the White House understand their worries about the effects of the pipeline and the other new environmental regulations.
Desperate for a date
As reported by Time.com a love struck young man from Northern Queensland in Australia wanted to show his heart's desire that he would go to any length to prove his love for her.
As a result 19 year old Lee De Paauw threw himself into a pool of water to show his ardour towards backpacker Sophie Paterson. There was a catch; the pool of water was infested with crocodiles.
In a scene that the young lady likened to something from "Jaws" with water full of blood and bones the young man came out of the trial by water with a broken arm but at least his intended belle accepted in his invitation.
In a sign of real honesty, when asked how to describe his gallant act the young beau answered with a single word, "Stupidity".
There is no news on the outcome of the romantic tryst.
Political message?
Governments around the world have taken to personalized car number plates to make extra money from rivers wanting to make a unique statement with their vehicles. Often plates have been denied because their contents held double meanings but sometimes the reasons can be stranger.
One such occurred this week.
CBC television in Canada this week gave us news of a man from Nova Scotia who went too far and had his plate seized but the message more than being rude may well have been taken as a political statement to the man's neighbours in the United States.
Louis Grabher from Dartmouth had given the plate containing their surname to his father 25 years ago as a reminder of his German heritage and the family kept the plate in his memory. Sadly somebody took the plate as a reference to an infamous leaked tape from last year's presidential campaign and as a result the authorities seized the plate.
He is now challenging the authorities to return his plate as they consider the seizure as a slight on their heritage. We wonder if the family could appeal to 1600 Pennsylvania Avenue for assistance in the matter.
In the meantime friends and relatives are undoubtedly enjoying a laugh at their expense and wondering who was the mischievous person that reported the plate. #Donald Trump