South Indian actresses who have recently made an impact in Bollywood
Sridevi is a successful South Indian beauty who has worked in numerous Bollywood flicks.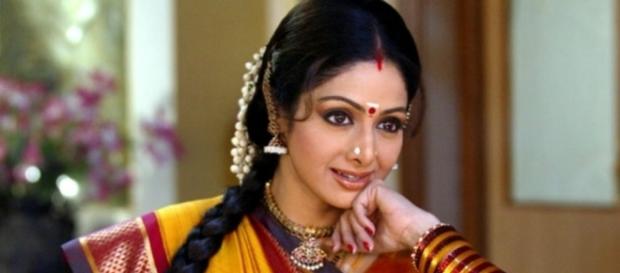 #Bollywood is one of the biggest entertainment industries in the world. Every month, a lot of youngsters come to try their luck here. They undergo a series of auditions, and most of them fail to make an impact. In Bollywood, a lot of South Indian celebrities have established their career. It proves that this industry has broken the language barrier, and you can survive here only when you are a skilled person. If you have a set of extraordinary characteristics, you can get success in this industry. Let us take a look at the list.
Vyjayanthimala
Vyjayanthimala is one of the finest South #Indian Actresses. She established her career in Bollywood in a few years.
She is widely famous for her bold performance and great dance moves. This beautiful lady appeared in numerous Indian films. She was paired with Dilip Kumar in various successful flicks. Her best films have been Devdas, Naya Daur, and Ganga Jamuna.
Hema Malini
Hema Malini has made a significant impact on the minds of fans with her gorgeous personality and excellent acting. This Tamil girl began her career with Raj Kapoor's Sapnon Ka Saudagar. In just a few months, Hema became a superstar. She has received many awards during her career. Due to her beauty and innocent looks, Malini was given the title of 'dream girl'.
Rekha
Rekha needs no introduction. She is one of the most famous and outstanding Bollywood divas of all time. She made a controversial debut with Navin Nishchol. Her movie Saawan Bhaadon was released in 1970, and it made Rekha a superstar in no time.
She is best known for her perfect figure. Rekha once told in an interview that she does yoga to stay fit and healthy. She has given us a lot of hits. Her pair with stars like Amitabh Bachchan, and Jeetendra, has left great impact on our minds.
Sridevi
Sridevi is one of the few South Indian actresses who have won numerous awards. She is often said to be the queen of Bollywood. She got popularity due to her innocent personality, and excellent performance. Her top movies are Sadma, Chandani, Chaalbaaz, and Lamhe. She is married to Boni Kapoor and has left Indian film industry. #South India