Archaeologists discover the tomb of 'Santa Claus' in Turkey
This is one piece of news you might want to keep from the kids, after Saint Nicholas' tomb is believed to have been found.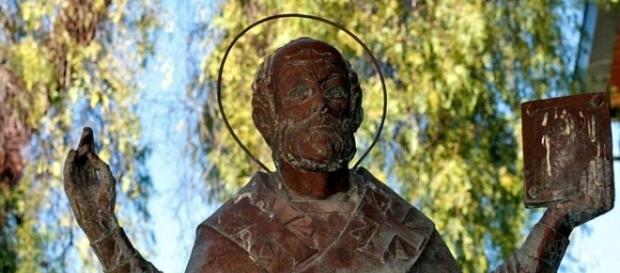 If your children still believe in Santa Claus, you might not want to share this bit of news with them. Archaeologists have recently made a startling discovery, one that could simultaneously settle a debate that has been going on for the last century and ruin Christmas for kids.
The scientists have discovered what they believe is the tomb of Saint Nicholas (more commonly known these days as Santa Claus) underneath an ancient church located in Demre, Turkey. Demre – or Myra as it was previously called – is in the Antalya province of Turkey and is believed to have been the birthplace of Saint Nicholas, a 4th-century bishop.
Archaeologists make a startling discovery in St. Nicholas church
Speaking for the Monument Authority in Antalya, Cemil Karabayram said they discovered the shrine while running electronic surveys, which had revealed gaps beneath the old church.
Newsweek quotes Karabayram as telling the local Turkish media that they believe the tomb is completely undamaged. However, he said it is difficult to get to the shrine, due to the mosaics on the church's floor.
Merry Xmas everybody! https://t.co/UPart0omno

— Needcoffee.com (@needcoffeefeed) October 4, 2017
While archaeologists are optimistic they will be able to uncover the saint's remains, he said it will be time-consuming, as they will need to scale each tile separately to remove them intact in a mold. Saying they have had good results so far, Karabayram said the real work now begins, but adding they will reach the ground and might possibly discover the untouched body of Saint Nicholas.
Saint Nicholas was believed to have been moved
Saint Nicholas died in 343 A.D. and was interred at the Demre church where he lay until the 11th century.
It was previously believed that in 1087 his remains were smuggled to Bari in Italy by merchants. What were believed to be his remains were placed in the Basilica di San Nicola, a site regularly visited by Christians. However, after the latest discovery experts believe the wrong remains were removed from the church and likely belonged to another priest, not Saint Nicholas as previously thought.
Archaeologists think they've found the 'real' tomb of Saint Nicholas, known popularly as Santa Claus https://t.co/4URQltbkaj #Sinterklaas

— 👨‍🚀 Rick Hunter 🚀 (@CarlMarsalis) October 4, 2017
As noted by the Daily Sabah, the reasoning behind Saint Nicholas being Santa Claus is due to his generosity towards children. He was known for giving secret gifts, including putting coins in children's shoes, a practice that is still celebrated each year on his feast day of December 6. It was in the 16th century that Saint Nicholas became known as Father Christmas in Europe. However, Dutch immigrants in the U.S. dubbed their version "Sinterklaas," or Santa Claus in English.
Click to read more
and watch the video
or