Woman threatened on social media for not wearing a hijab
Multiple men have threatened her for posting a picture in which she was not covered in traditional Islamic attire.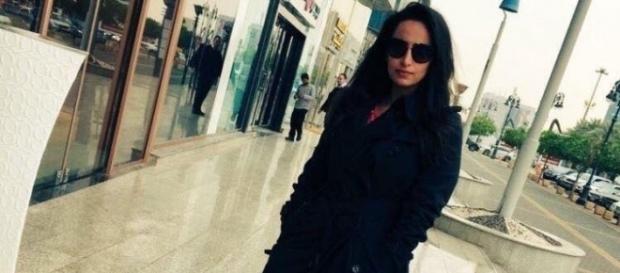 Hell broke loose on Twitter for a woman living in Saudi Arabia, after she decided to go out for breakfast without wearing the traditional Hijab and posting pictures of it online, The Independent reports.
The picture caused widespread outrage among some Twitter users
The photo in question was posted on the account of a woman named Malak Al Shehri. The account has since been deleted, according to the report. A 21-year-old student from Saudi Arabia, who used an alias, reposted the picture alongside screen captures of threatening tweets.
The story is that the woman had written on the social media platform that she intends to go out for breakfast without wearing the traditional headscarf called a hijab and body covering garment called the abaya.
Her followers on Twitter asked to see a picture of her going outside without the traditional body covering as proof, and she obliged, tweeting a picture of her wearing a multicolored dress, a dark blue coat, and sunglasses. While her choice of attire would be considered modest in the West, her refusal to wear a hijab or an abaya has been considered indecent by some male residents of Saudi Arabia and has sparked furious comments on Twitter.
While Twitter controversies occur frequently (even the San Francisco-based company has admitted in the past that they cannot fully censor mean tweets on the platform), what makes this incident troubling is that some of the comments included death threats.
Chilling threats
The photo was retweeted multiple times, and in the end was seen by religious fundamentalists, who were outraged by her decision to not wear traditional attire.
Because of the outrage, she chose to delete her photo, but the threats continued, so she was forced in the end to suspend her Twitter profile.
One of the most scandalous tweets comes from a male user who said that the woman should be killed, and her corpse should be fed to dogs. Numerous other such threatening tweets have been posted on the woman's profile, asking for violent measures against her. A hashtag was also initiated, calling for the woman (whose name, Malak, means "Angel" in Arab) to be imprisoned because of what fundamentalists perceived as "treason." However, in spite of the outrage, there was also much support from many other residents of Saudi Arabia.
The controversy comes at a time when a member of the ruling monarchy of Saudi Arabia has proposed that the ban on driving for women in the country should be abolished.
Click to read more
and watch the video
or