White owned South African fishing company taking minister to court
Viking fisheries applied for interdict against South African minister of forestry, agriculture and fishing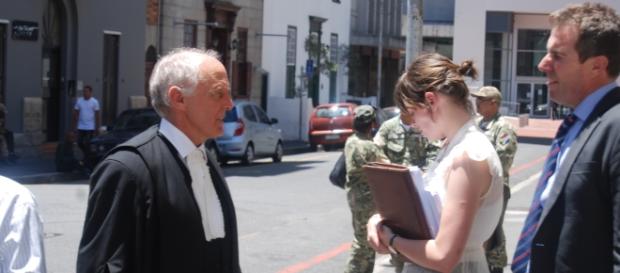 Viking fishing a major fishing company along the South African coastline has taken the minister of forestry, agriculture, and fishing, Senzeni Zokwana to the high court in Cape Town on Thursday to apply for an interdict against him and the 27 fishing companies that were given fishing rights.
Opposed to black empowerment
Advocate Russel MacWilliam representing Viking said in court his client is opposed to black empowerment and disagrees with the selection of fishing rights. He said the process of fishing rights selection is a joke and a misnomer.
Judge not clear
The rather bored judge, Lee Bozalek asked the advocate whether the others don't have the right on being given fishing rights.
The judge also said the application for an interdict is not clear.
Faizel Moosa who represented 400 poor fishermen and women along South Africa's fishing in East London, South Africa. told Blasting News fishing is the sea gold and those who benefitted during apartheid still want to benefit after apartheid was overthrown and a new democratic government formed in 1994.
Poorer fisherpeople
Poorer fishermen and women were also summoned to the high court. Most of them said they lived from the sea for hundreds of years and that them being granted sea rights is a milestone in fishing.
They said only the big white companies ran the monopoly and rights before. But they are happy because the new democratic ANC government has recognized their plight.
ANC desk
Harry Mentoor the chairman of the African National Congress (ANC) Sea Resources desk said Viking is upset because they received far less fishing rights this term.
He said he does not fully understand why Viking would take everyone to court.
The court sitting took the entire day and no other cases were heard. The court was packed to capacity and there was a protest outside the court.
Advocate for the accused
Advocate Julian Apolis representing the companies taken to court said Viking is opposing the new law of black empowerment. They oppose the sea resource act of 1998.
Click to read more
and watch the video
or