US Navy's most advanced destroyer USS Zumwalt breaks down and is cause for worry
The sophisticated stealth warship of the US fleet lost power and hit a lock in the Panama canal. Repairs will take 10 days.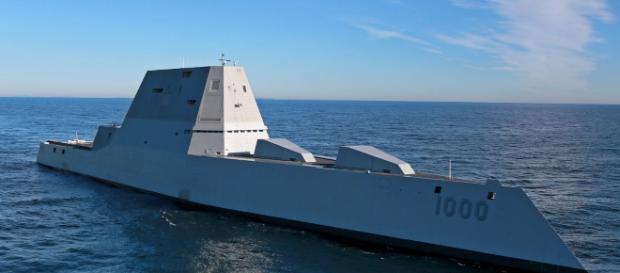 The US Navy has global reach. In pursuance of this aim, the US has commissioned the most advanced stealth technology destroyer named the USS Zumwalt after Admiral Elmo Zumwalt. The destroyer built at a cost of over $4 billion was moving through the Panama canal from the Caribbean Sea to the Pacific Ocean. The ship commissioned on the 15th of October is still undergoing trials, and it will be some time before it is certified as fit for combat. The ship has however been plagued by snags since its launch. This time the ship lost power while in the Panama canal, creating a piquant situation by breaking down. The US navy estimates that it will take 10 days for the ship to be made operational.
In the meantime, the ship is parked in one of the quays in the canal. As per reports the ship developed an engine problem and lost power -- it also hit one of the locks in the canal and was damaged.
USS Zumwalt accident
The USS Zumwalt is the most advanced warship of the navy and has a much smaller crew. The ship earlier had a water leak in its engines. The problem was rectified but this accident in the Panama Canal is cause for worry. Ultimately, while the initial estimated time for required repair was projected to be ten days, it is possible that further problems may be discovered during the repair process, which could ultimately push the repair date back further.
The warship
The Zumwalt is not a deep sea warship and its basic role is coastal defense. It incorporates the latest stealth technology that makes it difficult to detect.
The US navy plans to have 2 more of this class of warship. The Zumwalt weighs 7500 tons and is 610 feet in length. Despite its size the warship (which has a slightly ugly look and is unlike a conventional warship), is difficult to detect by conventional radar. The ship is costly to maintain, however.
The ship is still some time away from active deployment, as its potential problems have to be first sorted out and then the actual battle trials will commence once everything else is in order.