Studying the TU-154 crashed plane that was a workhorse but involved in many crashes
Rate this title
A plane from the Soviet era that lacked sophistication and needed backup maintenance facilities.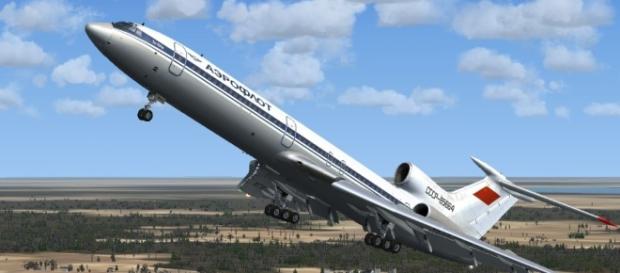 The Tu-154 is in the news. One of its models crashed while taking off with 84 passengers and the famed Russian army choir on board into the Black sea. What sort of plane was the TU-154 and what were the reasons that led to its crash? The TU-154 is a product of the Tupolev design bureau, a Russian aircraft engineering firm that was set up during the days of the Soviet dictator Josef Stalin. This design bureau is famous for manufacturing long-range bombers and transport aircraft and the world's first SST -- the TU-144. The present prototype had its first flight in 1968 during the communist era. The plane went into mass production as it was sturdy and could operate in Arctic conditions.
It needed extensive backup maintenance.
The plane
The plane was adopted by the Russian airline Aeroflot and close friends of the Russians (China and Poland) also bought the plane. The plane was a gas guzzler and extremely noisy, and as such, after 40 years of use, Aeroflot discontinued it in 2010. The plane survived the crash of the Soviet Union and was resurrected years later. It cost about $50 million per piece and was relatively cheap. But noise restrictions led to the aircraft being unable to fly to Western Europe. Presently the plane is operated by the Russian Air Force and the People's Liberation Army Air Force of China.
Crashes
The plane (which has 3 engines) has a range of 5200 km, with a maximum speed of 606 MPH. More than 1000 of these planes were built and over 100 still remain in service, though production of the plane has stopped.
The first crash of the TU-154 took place during the Soviet era in 1973, and after that almost 70 crashes and accidents have taken place -- including the latest one. Worse, nearly 3000 lives have been lost in these crashes. The crashes took place all over the world as the plane at one time was operated by many airlines, including Indian airlines, Air Egypt, Air Cuba and China. Such a large number of crashes calls for introspection, but the plane remained in use. The Russian military found it useful to operate the plane despite its record of crashes.
Last word
The curtain may have finally come down on this machine after the latest crash, as the few remaining planes have been grounded pending an investigation.
Click to read more
and watch the video
or