Second Russian diplomat found dead after Russian ambassador assassination
Oddly enough, a second Russian diplomat was found dead in his Moscow home.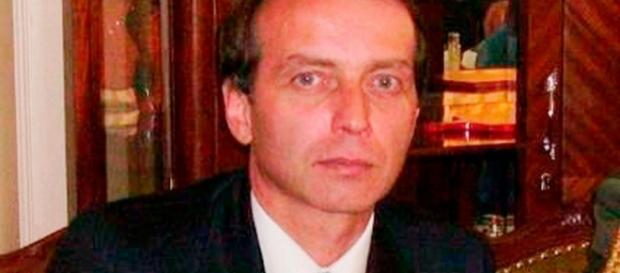 A second Russian diplomat was found dead in his Moscow home. This was reported as happening just hours after the Russian ambassador to Turkey got gunned down on Sunday. Reports of gunshot wounds to the head flood in from Moscow. According to The Daily mail, Petr Polshikov, age 56, was discovered hours after ambassador Andrey Karlov's very public assassination.
The motive of Polshikov's is unclear. Yet police are investigating all possible theories. Police found two shell casings in the victim's flat, as well as a firearm under the bathroom sink. Polshikov was a figure in the Latin American department of the Russian foreign ministry.
However, the motive and circumstances of the killing are uncertain.
Experts are investigating any possible ties to both murders. Well known, Polshikov also served as Russian ambassador to Bolivia. This comes as a shock to Russian officials, as both murders are investigated.
What the murder of Andrey Karlov and Petr Polshikov might mean
According to The American Interest website, there are a few possibilities. Andrey Karlov was assassinated by a Turkish police officer. According to reports, the officer was off duty. After shooting the Diplomat, the officer yelled "Allahu Akbar!" In Arabic, this is the Islamic words for "God is great."
After the Crime, he also yelled for Russia to remember Aleppo and Syria. Experts say he was referring to the many air strikes that Russia has carried out in the region.
That alone shocked the Russian officials. Yet, there is no connection found between the two murders yet.
Second Russian Diplomat Found Dead - https://t.co/vKLoARyGp6 #infowars

— infowars (@infowars) December 21, 2016
Putin unhinged
Russian president Vladimir Putin quickly held a press conference yesterday to address Russian concerns. He made the statement that whoever is responsible will feel the full force of Russian wrath. Turkish President Recep Tayyip Erdogan called Putin in a panic after the incident. He and Putin both agree that someone wants to hinder Russian-Turkish relations.
The two murders happened amid a meeting between Turkey, Russia, and Iran officials. Experts believe that has a lot to do with the attacks.