Russian IL-78 air-tankers to be part of IAF as India scraps Airbus deal
The Indian government has scrapped the $2 billion deal with Air Bus of the European consortium and opted for the cheaper Russian IL-78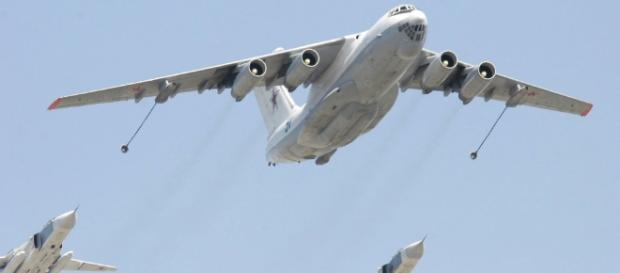 India continues its love affair with Russian equipment and aircraft. The latest news is that the deal with Airbus to supply MRTT airplanes has been scrapped. The deal was worth over $ 2 billion and was signed 5 years back.After the coming to power of Narendra Modi, the deal was always liable to be chopped. The Modi government felt that Airbus had paid kickbacks in slush money to middlemen and politicians to bag the deal. In addition, the Modi government has started an investigation of all the deals with the European consortium since 1970. This had set alarm bells ringing in the EU and cancellation of the deal was no surprise. The IAf has now opted for the IL-78, a plane with similar capability.
The IL-78 ( an earlier version) is already being operated by the Indian navy. These planes were acquired in 2003-06. India has the Russian connection for last 55 years
Cancellation
.The deal with the European consortium was mired in controversy. The auditor general felt the deal was overpriced and a cheaper option is considered. More important an investigation into the politician/middlemen connection with Airbus was also investigated and it was found that of many cases under investigation all except one is pending. The IAF has now gone in for a cheaper option.The IL-78 is 4 engine plane compared to the European plane which has 2 engines
Political overtones
The IL-78 has the similar capability but is cheaper and as the IAF already operates an earlier version of the plane it will have a seamless induction.
The Modi government also wanted to show to Russia a long time friend from the cold war days that it still values Russian support. The Russians had been alarmed with the growing closeness of India with the USA. Already the Americans have sold the C-130 Globemaster and the Apache attack helicopters made by Boeing. These are likely to replace the Russian MI-35 attack helicopters.The Russians had been getting alarmed. This is the reason to order 30 Sukhoi fighters from Russia as well to placate the Russians.
Last word
The last word on the Indian-Russian military connection is not written and despite India moving closer to the US in a strategic partnership the Indians and Modi cannot afford to alienate Russia which has been a close friend for decades.