Russian Il-18 military plane crash Yakutia Siberia update - no deaths say authorities
Rate this title
Breaking News Monday 19th reported 27 dead in plane crash in Siberia but Russian authorities say everyone survived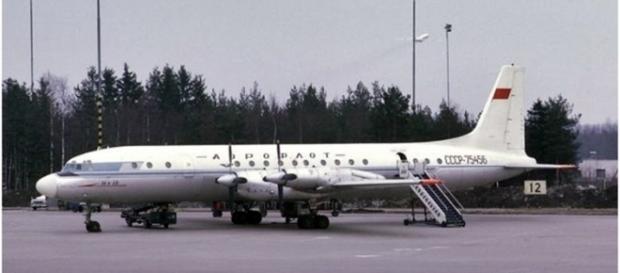 The BBC carried a breaking news report that said that a military Il-18 Plane crash happened in the Yakutia region of Siberia, Russia on Monday 19th December. They reported that 27 deaths resulted from the place crash, but according to an update from Sputnik International, everyone survived. Initial reports were apparently that seven had died in the plane that was carrying 39 passengers and crew.
Il-18 Russian plane that crashed in Siberia - no deaths says Ministry of Defense
The Russian Ministry of Defense issued a statement which was cited by Sputnik International. In the statement, they said, "As a result of the accident, all passengers and crew members are alive.
Sixteen individuals sustained severe injuries. Search-and-rescue helicopters have evacuated them to regional health centers of Tiki [settlement]."
Sputnik also mentioned that although it is early, a combination of pilot crew error and bad weather conditions may have caused the accident that caused the plane to crash and break up.
UPDATE: All passengers of #Il18 plane crash have survived - @mod_russiahttps://t.co/64WoOrLpTk pic.twitter.com/laO7gUcMAb

— Sputnik (@SputnikInt) December 19, 2016
No fire after crash of Russian military plane
The plane, which was operated by Russian Aerospace was located and emergency services reacted to the scene in three Mi-8 helicopters. So far it looks like the plane broke up on impact when the flight crew were forced to crash land 30 kilomteres from Tiksi. It had been on a scheduled fight out of Kansk airbase.
Initial reports indicate that although the plane broke up into three pieces, there was no fire afterward, which might have contributed to the fact that there were survivors.
There have been a number of military aircraft involved in crashes over the past year. In September a Mi-8 military helicopter made a hard landing in Sakhalin, Russia's eastern province. Although the helicopter caught fire after the accident there were no injuries or deaths reported, said the Russian Defense Ministry. A year before that, another helicopter - a Russian attack craft Mi-24 crash-landed in Central Russia after a training flight. After the Hind attack helicopter crashed no deaths were reported.
Click to read more
and watch the video
or