Russia - military plane with Red Army troupe has lost radar contact - search underway
Rate this title
20 minutes into the flight a Russian military Tu-154 carrying 91 people disappeared from radar - fears for passengers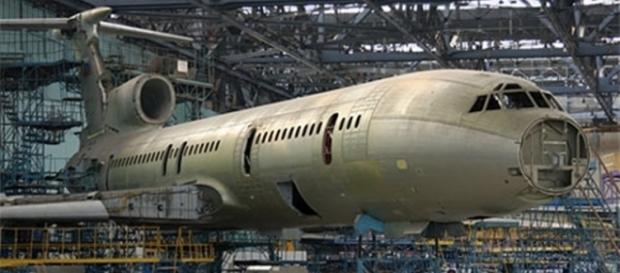 Russia - news out of Sochi in Southern Russia was reported by Sputnik that could indicate an aviation tragedy this Christmas. A Tu-154 military plane that departed runway at 5.20am local time did not check in with the tower 20 minutes later.
It is thought at this time that the plane was carrying musicians, journalists and members of the Alexandrov Ensemble - the superbly gifted choir and dance troupe of the Red Army.
A source told Sputnik News that there were "91 people onboard, including 83 passengers and eight crew." According to them, the plane was flying somewhere over the Black Sea en route to Syria when it disappeared off the radar.
BREAKING: Russian news agencies quote Defense Ministry as saying military plane with 91 aboard has disappeared from radar.

— The Associated Press (@AP) December 25, 2016
Russia emergency and rescue services search for the plane
Twenty minutes into the flight it is possible that the plane was at cruising height when it disappeared.
"All search and rescue services of aviation units of the Southern Military District in Krasnodar and neighboring regions are engaged in aircraft search," the Defense Ministry said.
There is some speculation over who may actually have been in the plane and NBC-owned Breaking News did stress that this has not yet been fully confirmed. However, one military member posted up a comment on RT's coverage of the story that nothing is fully confirmed. He wrote, "just passed through security of military base, no one even knows who is on board and where it was heading... " - so speculation is high, with thoughts already turning to bombs, shooting down, Obama conspiracy and more.
People took to Twitter to express their sympathies and concerns for those on the flight and for their families.
Please #Pray for the plane crash in #Russia. #AvGeek #PlaneCrash #Russian #UAE #Praying #Amen #Searching #BreakingNews.

— Sarah Carvalho (@SarahCristaEK) December 25, 2016
Speculation about the plane is running high as confirmation is awaited
Most people are praying that the plane is OK somewhere and that there are lots of survivors if the worst has happened.
Sputnik reported that preliminary data shows that the disappeared plane was heading to Syria's Latakia.The Black Sea area which the plane would have overflown is full of potential hazards, including possible threats from US/NATO/Ukraine and others.
Hope that this might have just been a technical glitch has faded with BBC and CNN reporting that a Russian Defense Ministry spokesman told the state-run RIA Novosti News Agency that the plane had disappeared. They reported that the "Alexandrov folk dance troupe was on board the plane." The source of this information came from the Interfax News Agency.
CNN's representatives in Moscow say at this time that the Ministry of Defense have indicated that media must wait for an official announcement for further confirmation.
Click to read more
and watch the video
or