Putin sent a thoughtful Christmas letter to Trump
Donald Trump appreciated Vladimir Putin's gesture and praised his words.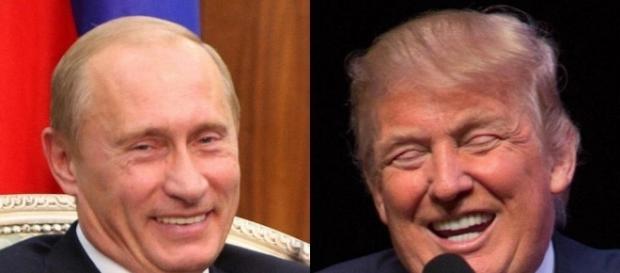 President-elect Donald J. Trump recently received a warm Christmas letter from Russian President Vladimir Putin. In this letter, which was translated and made accessible to the media by the Trump team, Putin wished Trump success and encouraged the U.S. and Russia to work together and help each other in favor of a more secure world. David Wright of cnn.com gathered some of the phrases in Putin's letter, as well as Trump's response.
Putin reached out to Trump
Trump commented that he had received "a very nice letter from Vladimir Putin." Evidently, the relation between the two is cordial and of mutual respect. The two have publicly voiced friendly words about the other during this year.
The letter started with Putin extending his "warmest Christmas and New Year greetings."
In the body of the letter, Putin advocated the need of US-Russian collaboration to tackle different issues the world is facing. Putin urged the need "to take real steps to restore the framework of bilateral cooperation in different areas as well as bring our level of collaboration on the international scene to a qualitatively new level." By using the word 'restore' he implied that US-Russian relations were almost nonexistent. He added, "Serious global and regional challenges, which our countries have had to face in recent years, show that relations between Russia and the US remain an important factor in ensuring stability and security of the modern world."
US-Russian relations
Trump showed his conformity with Putin's words and position by stating that "his thoughts are so correct" and that he hopes "both sides are able to live up to these thoughts, and we do not have to travel an alternate path." This is a step forward in US-Russian relations, especially if we take into consideration the recurrent discrepancies between the Obama administration and the Russian government.
Issues like the Syrian war, the Ukrainian crisis, or the recent accusations of Russian interference in the U.S. elections through hacking have pushed the two sides further apart over these last years. Trump and Putin look forward to different times, apparently.
Click to read more
and watch the video
or