Nobel Laureate to conduct funeral on Trump's inauguration day, to destroy Green Card
Disgusted by the election of Donald Trump, Nobel Laureate will conduct a funeral for the death of "common sense".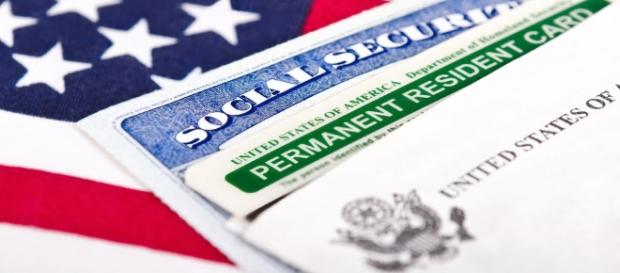 Professor Wole Soyinka, who won the Nobel Prize for Literature has not kept his anger and ultimate frustration on the election of #Donald Trump quiet. He recently promised to destroy his Green Card if Trump wins the election. The Nigerian-born Professor whose notable works include "Kongi's Harvest," "The Lion and the Jewel" among others has also hinted at a media event in Lagos on Monday, that he will conduct funeral processions for the death of common sense in Nigeria. He said this at the backdrop of the fact that many Nigerians had trolled him on his pledge to destroy the Green Card after Trump's election.
Angered by the influence of social media on the populace and the seemingly unnecessary responses that have sparked public debate in his home country, he berated the loss of reasoning and the deep emotional appeal of junk #News.
Many feel leaving America as he had promised, has nothing to do with their social well-being and could possibly be confused for an old age. Some Twitter handle reads posted; "who does your Green Card destruction epp" (help), "the result of excessive reading and confusion", "pull down your house Professor, not only the Green Card…and don't come back home or else you will get a Red Card".
The implication of destroying the Green Card
Under the American constitution, destroying the Green Card is a criminal offense and it is clear that the Octogenarian Professor is aware of the consequences - the ultimate being that he is ditching the US. He is also unhappy to have "shared the same National space with his fellow countrymen" who he described as stupid. In his words, "What is the business of any stupid Nigerian to open his or her mouth to challenge my right? Did you get the Green Card for me?"
Come January 20th, when the 45th president of the United States is sworn in, it will be quite interesting to see if he keeps to his words.
At a time when the loyalty of the migrant population is under scrutiny, the fear that those who have benefitted so much from the American dream are not willing to stand and defend the country is being justified among those who burn the American flag, destroy the Green Card, and sit down during the National Anthem. What more will they not do in the nearest future at any slightest provocation? #Preident-Elect