Narendra Modi wins readers poll for Times person of the year 2016
The annual readers poll for the person of the year by Times has Modi in an unassailable lead at 18% though he may not be chosen by the Times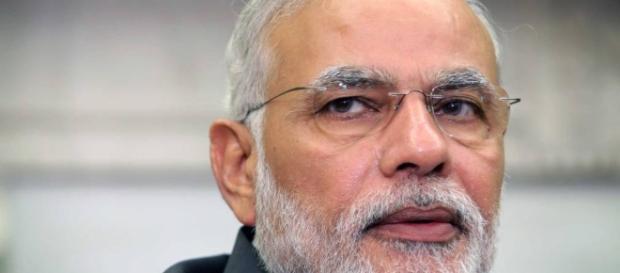 Every year the Times, one of the most influential news magazines in the world chooses its "person of the year". For this a global poll is held and finally the winner is chosen by the editorial board. This year, as usual, a global poll has been held and it is seen that the Indian prime minister Narendra Modi heads the list. He has polled 18% of the votes and is way ahead of Trump, Obama, or Putin.
Times man of the year
The Times editorial board will make its choice from the readers poll and announce its decision on 7 December this year. The editorial board will select a name from the winners polled. It is not necessary that a person who has polled the most votes is selected as the Times man of the year, but all said and done it's a feather in the cap of the Indian leader to be ahead of all the great leaders in the world.
The closest rivals to Narendra Modi are Julian Assange, Barack Obama, and Donald Trump. All of them have polled about 7% of the votes, which are way below the votes polled by Narendra Modi. The poll is a way to get an idea of what the Times readers feel about the current crop of leaders. Times conducts the poll in partnership with Opentropic and Watson of IBM.
Narendra Modi
Narendra Modi rode to power on a popular wave two and a half years back and became the first prime minister in over 3 decades to win a majority. Since then he has charted a revolutionary path and taken India firmly into a strategic partnership with the USA. He considered president Obama his personal friend and the two met seven times with Obama creating history by attending the Indian military parade on Republic day as the chief guest.
Modi was given the privilege of addressing both houses of the US Congress, the first time such an honor was ever accorded to an Indian leader. Recently Modi has made fiscal history by a surgical strike to curb the black market by demonetizing high denomination notes of Rs 500 and Rs 1000. The step has been hailed by the USA.
The future
With Obama finishing his 2 terms as US president, the chair will be filled by Donald Trump. It will be interesting to see how Trump and Modi get along in the future. In the meantime supporters of Modi are happy that he polled the maximum number of votes in the Times poll.
Click to read more
and watch the video
or