Forbes identified the world's most powerful people for 2016
Russian President Vladimir Putin topped the list of the world's 74 most powerful people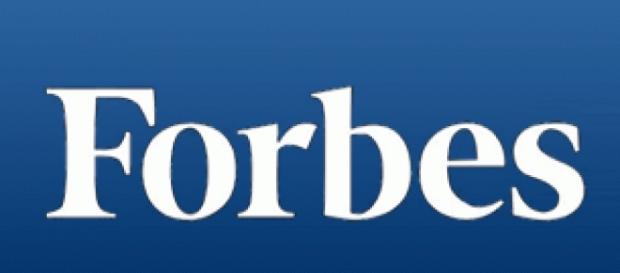 Forbes magazine identified The World's Most Powerful People for 2016 out of every 100 million people around the world. Russian President Vladimir Putin was ranked as the world's most powerful person. The new president-elect of the United States, Donald Trump is in the second place while Angela Merkel, the chancellor of Germany ranked the third most powerful person in the world.
According to Forbes, they considered hundreds of candidates from different parts of the world and measured their power along four dimensions. The first dimension measured the candidate's power over lots of people. Second, they looked into the financial resources controlled by each candidate compared to their peers.
The third one is determining the candidate's influence across multiple spheres. Lastly, Forbes made sure that the candidates actively used their power. Forbes has a panel of editors who ranked all of the candidates in each of these four dimensions of power to calculate the final rankings.
11 new names entered on this year list
This year, 11 new names were included in world's most powerful people list by Forbes. These include Prime Minister of the United Kingdom Theresa May, CEO of Uber Travis Kalanick, CEO of The Walt Disney Company Bob Iger, Vice President-Elect of the United States Mike Pence and Las Vegas Sands CEO Sheldon Adelson. Philippine President Rodrigo Duterte was also one of the new names who was included on the list where he ranked in 70th place. Forbes looked into Duterte's war against drugs and his campaign against crime to be included on the list.
Furthermore, there were only six women that were featured on the Forbes magazine list where Prime Minister Narendra Modi ranked in the ninth spot.
Here are the world's most powerful people for 2016 according to Forbes
Vladimir Putin of Russia
Donald Trump of United States
Angela Merkel of Germany
Xi Jinping of China
Pope Francis of Roman Catholic Church
Janet Yellen of United States
Bill Gates of Bill & Melinda Gates Foundation
Larry Page of Alphabet
Narendra Modi of India
Mark Zuckerberg of Facebook
Mario Draghi of European Central Bank
Li Keqiang of China
Theresa May of United Kingdom
Jeff Bezos of Amazon.com
Warren Buffett of Berkshire Hathaway
Salman bin Abdulaziz Al Saud of Saudi Arabia
Carlos Slim Helu of América Móvil
Ali Hoseini-Khamenei of Iran
Jamie Dimon of JPMorgan Chase
Benjamin Netanyahu of Israel
Elon Musk Space Exploration Technologies Corp.
Jeffrey Immelt of General Electric
Francois Hollande of France
Rex Tillerson of ExxonMobil
Christine Lagarde of International Monetary Fund
Lloyd Blankfein of Goldman Sachs Group
Doug McMillon of Wal-Mart Stores
Jack Ma of Alibaba Group
Akio Toyoda of Toyota Motor
Sergey Brin of Alphabet 43
Charles Koch of Koch Industries
Tim Cook of Apple
Li Ka-Shing of CK Hutchison Holdings
Larry Fink of BlackRock
Rupert Murdoch of News Corp
Antonio Guterres of United Nations
Shinzo Abe of Japan
Mukesh Ambani of Reliance Industries
Khalifa bin Zayed Al-Nahyan of United Arab Emirates
Jay Y. Lee of Samsung Electronics
Ding Xuedong of China
Jim Yong Kim of World Bank
Kim Jong-un of North Korea
Abdel el-Sisi of Egypt
Ma Huateng of Tencent Holdings
Michael Dell of Dell
Haruhiko Kuroda of Japan
Barack Obama of United States
Khalid Al-Falih of Saudi Arabia
John Roberts of united States
Satya Nadella of Microsoft
Stephen Schwarzman of Blackstone Group
Masayoshi Son of Softbank
Enrique Pena Nieto of Mexico
Michael Bloomberg of Bloomberg
Recep Erdogan of Turkey
Abu Bakr al-Baghdadi of Islamic State
Alisher Usmanov of Metalloinvest
Wang Jianlin of Dalian Wanda Group
Robin Li of Baidu
Ginni Rometty of IBM
Mary Barra of General Motors
Bashar al-Assad of Syria
Travis Kalanick of Uber Technologies Inc.
Carl Icahn Icahn of Capital Management
Justin Trudeau of Canada
Bob Iger of Walt Disney
Aliko Dangote of Dangote Group 5
Mike Pence of United States
Rodrigo Duterte of Philippines
Ayman al-Zawahiri of Al-Qaeda
Sheldon Adelson of Las Vegas Sands
Peter Thiel of Founders Fund
Chuck Schumer of the United States
Click to read more
and watch the video
or