Daughter of top EU politician raped and killed by Afghan migrant
The teenager has officially admitted to the murder, which took place in October.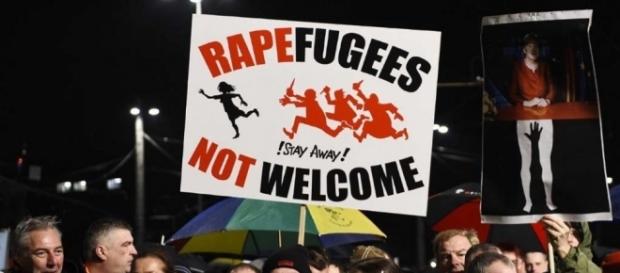 According to the Daily Express, the killer of 19-year-old Maria Ladenburger, a girl from Germany who was murdered on October 16th, has been identified as a male, teenage, Afghan migrant. The investigation has been ongoing ever since, but details were only released this past Friday, after the suspect confessed to the rape and murder.
The woman was a medical student and part-time volunteer at a refugee camp
Maria was coming from a party the night the chilling incident occurred. She was on her bicycle when she was assaulted, raped and then killed by being drowned in the River Dreisam. Her body was later found by the authorities.
Maria Ladenburger was studying medicine, and reportedly was also offering a helping hand at a local refugee center. Her father, Dr. Clemens Ladenburger, is a top lawyer and the right hand man to the European Commission's legal director. After the tragic death, the family wrote a heartbreaking memorial in the Frankfurter Allgemeine newspaper, calling Maria the only ray of sunshine in the family.
Police weren't able to find the attacker at first because evidence was sketchy
During the initial phase of the investigation, the police were put in a difficult situation, due to a lack of evidence. However, after law enforcement found a scarf with a strand of black hair on it, they were able to identify a suspect. The suspect in question is an Afghan migrant who arrived last year in Germany. Being an unaccompanied minor, he had lived with a local family.
When confronted with the evidence, he confessed to the rape and the murder.
It remains to be seen if the death in the family of a top government official will represent a shift in Germany's attitude towards refugees and immigrants from Middle Eastern countries. It's worth noting that many of the refugees that cause problems are from countries that aren't currently in a state of war.
The response of the mayor of Freiburg, Dieter Solomon asking for calm and order, will probably seem shocking to many people in the world. Dieter has warned people not to judge this act, but to simply view it as an "isolated incident." No doubt many will probably disagree with the Mayor, and call his declaration insensitive in light of the tragic events that unfolded.
Had she lived, Maria would have been 20 this year on December 6.
Click to read more
and watch the video
or