The monumental growth of the Chinese Art market
Chinese art market is growing at rate unseen before as the west discovers and becomes more thirsty for this art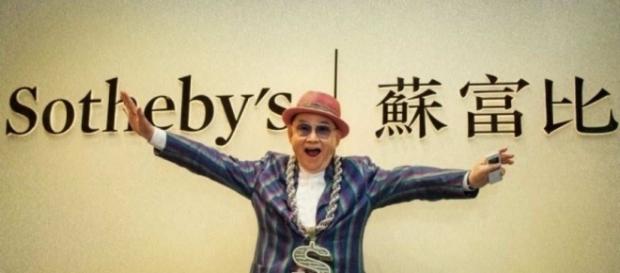 The relationship between state and #market in #china is a fascinating aspect to think about. An interesting line of thought to go through is that of considering whether commercialization in China has killed the spirit of an avant-garde in Chinese #Art or if it helped to preserve it. A point of interest is that of the transition from state patronage and the novel opportunities for artists to create art, exhibit and sell it that has emerged in post-Mao China and the rise of privatization. Artists that intended to create art in order to communicate messages or express political opinions have always had major issues in portraying this freely.
Chinese art goes back to China
The control tied to art is what differentiates the Chinese market from the West, and results in the fact that Chinese buyers typically pursue traditional Chinese pieces.
I believe the growth of the art market that is impactful can be mirrored to that of the economic growth, however; like the problem of rising of overpopulation faced in countries like China and India also the art market should be treated differently and with greater awareness.
Looking at this in terms of demographics, it is evident that China has been growing abundantly both economically wise and in terms of population. In a few year's time, the countries that have relied heavily on the cheap Chinese manufacture will be facing major crisis and economic struggles.
This exponential growth has reflected in the art market. While ten years ago, the aim of every artist was that of heading west in order to have major recognition now, the trend seems to turn back to China where the art market is growing, prices are rising monumentally and the demand is shifting from west to china rather than the opposite.
With the exposition of Chinese artists in art fairs in the west and the emergence of art fairs of Asian art in the West the evolution of this market is growing in sophistication and so is the demand for this kind of art in the west.
Authenticity and the global market
There is some fundamental consideration that China should keep in mind in order to continue growing at the global level.  To begin with, reforms to the national market should be made. Then some attention should be cast on the problem of counterfeit art by auction houses. Authenticity checks are primordial in order to guarantee a major trust on this market. In order to avoid this problem, the knowledge of such phenomenon should be spread with greater substantiality and form.
In order to prevent this problem to grow, information should be more transparent and accessible, research should be more sophisticated and information on counterfeits should be held at a formal national level. This would enable all the segments in the art market to have access to the provenance and details on authenticity through well-classified databases that enable the government to control illegal activities leaving more space for creativity.