The legal problems that haunt Donald Trump after becoming US president-elect
The legal proceedings will take place in late November in the city of San Diego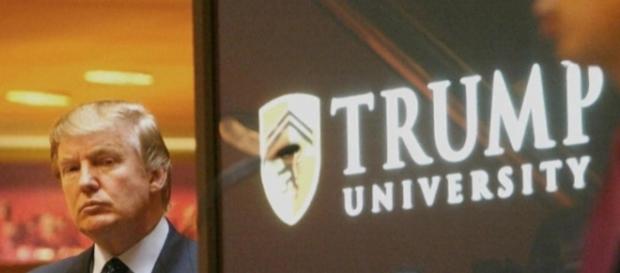 Donald Trump is about to become the most powerful man in the world. On January 20 he will assume the US presidency after defeating Hillary Clinton in the elections. But before that happens, this November 28, he and his lawyers will face a lawsuit as a private citizen.
The legal proceedings will take place in late November in the city of San Diego, California, and is part of a civil trial, which means that Trump is not charged with any crime but faces a monetary dispute with people who feel shortchanged by the university that bears his name (Trump University), in this case, a group of former students are suing the school for $ 40 million, reports the Financial Times, while Trump's lawyers deny the charges.
How is going to be the trial?
It is expected that at some point of the trial, Trump will declare in his own defense and as a witness requested by the prosecution. His lawyers are trying to proceed for Trump's statement to the court to be via a video connection - this way he doesn't have to be there in person and can avoid any future problems. The judge presiding over the case is nothing more and nothing less than the federal magistrate Gonzalo Curiel, an American descendant of Mexican people.
During the recent election campaign, Trump had questioned the suitability of the judge to solve the case because of his Hispanic origins, arguing that he will be against him for his controversial statements on Mexican undocumented illegals. This led to accusations of racism against Trump, that ultimately were not enough to convince voters to chose another candidate.
But regardless of the outcome in the presidential election, the elected president is forced to face the trial. Even if the procedure is extended beyond January 20, when he assumes the presidency, he cannot avoid it.
In 1997, the defendant was then President Bill Clinton, who had to face a civil lawsuit for sexual harassment against Paula Jones. Clinton agreed to pay $850,000 to the applicant without acknowledging guilt. In any case, no one is suggesting that Trump will face trial in late November to put at legal risk his arrival in the US presidency weeks later.
More lawsuits pending?
The Financial Times reports that there are more than 70 Lawsuits pending against Donald Trump and his companies. Trump has also sued before, like the Spanish chef Jose Andres, who retracted from a deal to open a restaurant in a hotel project after his controversial statements against Hispanics. So far there is no evidence of legal problems that can really threaten the presidency of Donald Trump, but his problems in the courts can be a dangerous distraction.
Click to read more
and watch the video
or