Student police inspector commits suicide
Jean Didier, police trainee at the Mutengene Police college, South West of Cameroon, repeatedly slit his throat with a razor blade at their dormitory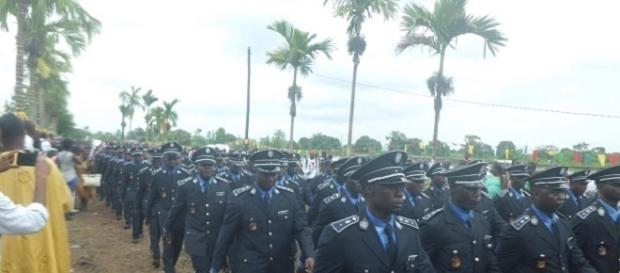 Trainees at the Mutengene police training college, South West Region, are yet to get over the shock of what befell them last Tuesday October 25, 2016 when one of them used a razor blade and slit his throat repeatedly, leading to his death.
According to reports, one of the students who was being trained as an inspector of police whose name we got as Jean Didier, took many by surprise when at their dormitory he unwrapped a razor blade and started cutting his throat.
Fellow trainee explains how it all happened
Our informant, a fellow student at the police college disclosed that they were all about to have some rest after training when Didier, a young man in his mid-twenties with the use of a razor blade slit the life out of his body.
He explained that when the deceased first pulled out the blade, they all ran away due to shock and fear and the speed at which he was carrying out the act.
Our source told this reporter that they were scared to approach him for fear of having the devilish act being extended to them, and therefore only approached him after he had dropped the blade. At first, the authorities were tempted to think that the incident resulted from a fight between the deceased and a co-trainee but they later realized it was a singular act of his.
Medical expert say he was mentally okay
Information obtained from the Bingo annex hospital in Mutengene where the said Didier was rushed to after the tragic incident hold that the young Cameroonian managed to slice open the vein on his neck which facilitated his demise.
Quizzed if the man had any mental illness, a staff omember of the hospital who pleaded for anonymity since he was not authorized to speak, explained that for him to be accepted into the training college is an indication that he was mentally stable.
However, no official from the police training school granted audience to this reporter, but information holds that an inquiry has been opened to asserting if the late Jean Didier had any misunderstanding with anyone which could have pushed him to that unthinkable extent. 
This reporter was equally hinted to that the family had also been contacted and quizzed on the health record of the said victim who was in his first year of training. Sources close to the school director indicate that the incident has created a lot of panic as the exact cause of his actions preoccupies everyone on the campus on a daily basis.
The trainee's character before the incident 
It was gathered that before the incident the man was just the same as every normal trainee and until his demise had no health related problems. His remains are reported to still be at the mortuary as investigations into asserting what could have prompted the student inspector of police to carry out such a disheartening act still continue.
Click to read more
and watch the video
or