Seoul deploys squads for hidden camera-hunting in women's bathrooms
Rate this title
Squad members scan toilet seats, toilet paper holders, locks, lights and more so South Korean females can have a peaceful bathroom break again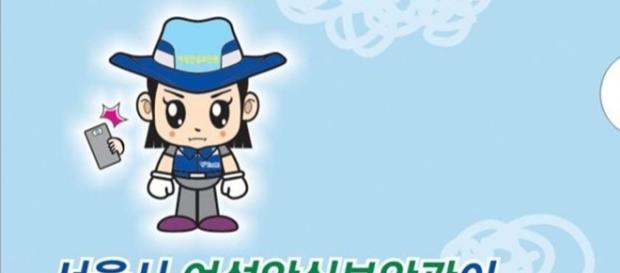 South Korea often takes pride in being one of the world leaders when it comes to technology and innovation. Unfortunately, this progressiveness comes with some negative side effects, like cameras that are being used for perverted ways of satisfaction. "Secret camera porn" or "molka" is a big thing in South Korea, in which women are captured in their ultimate private spheres.
Police statistics show how South Korean women are increasingly afflicted by unwanted sexual invasion via hidden cameras. Perverts attach nearly invisible ones to their feet to capture upskirt video's in subways or shopping malls, or they hide cameras in bathrooms to capture women doing their "business," and put their footage on various websites.
In three years, police have seen a 267 percentage rise in these kinds of crimes.
+ 9,000 scans
In an effort to try and fight these practices, the country's capital recently deployed an all-female squad to specifically hunt for hidden cameras in women's bathrooms. 25 teams have been able to scan more than 9,000 locations so far, but have not found any cameras yet. Once they start doing so, perpetrators will risk five years in prison and an $8,500 fine.
In an interview with BBC, 47-year-old squad member Nam Myung Hee admits she was skeptical of the usefulness of what she would be doing when she first started, but that she now thinks "it is worthwhile when I see the reaction from people." Her colleague, 49-year-old Park Kwang-Mi, admitted to news agency AFP how "weird" she thinks it is "that there are people who want to see something like that," but that she thinks it is "necessary to help women feel safe."
Education
Seoul professor Lee Na-Young told newspaper The Daily Mail however that "the only real solution is a societal one." Asia's fourth-largest economy has been scoring low points for ages when it comes to women's rights.
A lot of men see women as objects, and the professor thinks the only real solution starts with education, in schools, and at home.
Still, the squads keep distributing leaflets, in an effort to play their part in raising awareness - their highest hope in battling "molka." Because technology will always be a threat to privacy, no matter how many squads.
Click to read more
and watch the video
or