Cuban politician and dictator Fidel Castro has died at 90 of currently unknown causes
Politicians from around the world have already made statements on both sides over Castro's passing.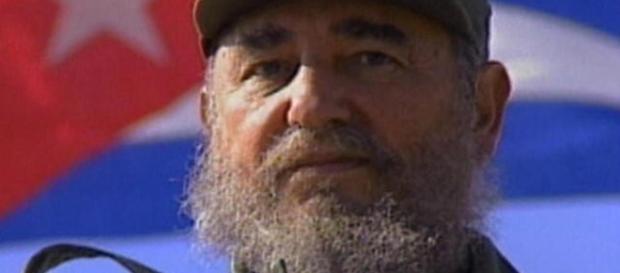 Cuban politician, revolutionary, and dictator, Fidel Castro has passed away at the age of 90.
What do we know about the passing?
Fidel's brother, Raúl Castro, had announced his death on Cuban state television, past midnight on the morning of Saturday, November 26, 2016. At this time, the exact cause of death has not yet been confirmed, but it is known that he died in Havana. He was 90 at the time of his passing.
While the cause of death is unknown, Castro's declining health had been known to the public since at least 2006, the year in which he transferred power to Raúl, a transition that had been made official since 2008 after Fidel endured what has been said to be a near-fatal intestinal ailment.
The Cuban constitution allows for the Vice President to obtain the position of President in lieu of the incumbent's death or illness.
It has also been confirmed that his remains shall be cremated, according to Fidel's wishes, and will ultimately be interred within the Santa Ifigenia cemetery in Santiago de Cuba sometime in early December. The graveyard is also notably the resting place of 19th century Cuban independence hero José Martí. Beforehand, Castro's remains will be placed at the José Martí Memorial.
World reactions to the death of Fidel Castro
Just as Fidel Castro was divisive in life, people around the world have shown a mixed reaction to his death.
Russian President Vladimir Putin released a statement to Raúl that his brother was a "sincere and reliable friend of Russia," referring to him as a "symbol" of an "era." South African President Jacob Zuma praised Fidel for his role in helping to end the apartheid.
French President François Hollande offered condolences, but also made a note of controversies under Castro's reign. Referring to Fidel as something of a personification of the revolution, and making clear to condemn human rights violations within the country, Hollande admitted to being happy that France and Cuba were able to "establish dialogue and open ties" in part due to the American embargo on Cuba.
Barrack Obama, the current President of the United States, offered his condolences to Fidel Castro's family, and attempted to offer an olive branch to the people of Cuba, saying in a released statement that, "the Cuban people must know that they have a friend and partner in the United States of America," and noting that the relationship between the United States and Cuba had been one filled with "chaos" for nearly sixty years.
American politician Marco Rubio, who is the son of Cuban immigrants that came to the country before Castro's rise to power, has said in a released statement that he hopes the Obama administration sends "no one" to the funeral services in Cuba.
Reports indicate that expatriate Cubans in Miama took to the streets in celebration, chanting "Cuba Libre!," or "Cuba is Free!," and "el viejo murió," or "The old man is dead!" and waving the Cuban flag, amid singing and dancing. According to reports, similar occurrences happened when previous reports, albeit false, were made of Castro's death in the past.
Click to read more
and watch the video
or