Castro is dead and remembering the time when he wanted the USA nuked
Rate this title
The Cuban leader had suggested to Khrushchev to nuke the USA during the Missile crisis in 1962 but the Soviet leader ignored him.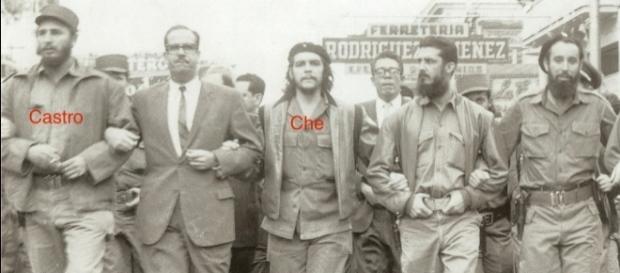 Fidel Castro, the charismatic leader, is no more. His death is not really a surprise as he had handed over power and was semi-retired. In addition, he had reached the ripe old age of 90. Tributes have come to the man from all quarters and President Obama in a magnanimous statement said, " the Cuban people must know that they have a friend and partner in the USA."
Castro died on Friday and will be given a state funeral. A rally at the Plaza de Revolution will be held from where his ashes will be taken to Santiago de Cuba for a state funeral. Castro has made news even in death as he held center stage when in power. India's Narendra Modi, Putin, President XI, Hollande and leaders from Africa have extolled Castro as an "iconic leader."
Castro and Missile crisis
Castro was all said and done a dictator who booked no opposition.
He claimed to be a communist but implemented the theory of Marx in a twisted manner. In the bargain, many Cubans suffered severe hardship and fled the island nation. Castro was the bete noire of the USA and for reasons best known to him considered the USA his enemy no 1.
Castro's suggestion
Castor also had a warped logic. During the 1962 missile crisis when Khrushchev and Kennedy were eyeballs to eyeball with each other he played his card. After Kennedy had announced a quarantine as opposed to a blockade, Castro shot down a US U-2 aircraft. The Hawks along with Kennedy advocated an invasion of Cuba, but Kennedy kept his cool. At that time Castro queried the pitch and secretly asked the Soviet leader not to dismantle the missiles but retaliate by dropping nuclear bombs on some American cities.
It was an extremely immature suggestion, and perhaps Castro did not realize the gravity of his suggestion.
Las word
Khrushchev ignored Castro's suggestion. He went ahead for a deal with Kennedy and agreed to remove the missiles. Castro was dumbstruck at the short shift given to his suggestion. He sulked a bit finally he must thank Khruschev for saving his regime. The USA honored its pledge not to invade Cuba, and Castro survived for another 50 years.When Castro is given a state funeral, these actions of the Cuban leader won't be remembered.
Click to read more
and watch the video
or