Archaeological dig makes discoveries at Shakespearean Curtain Theatre
Rate this title
The findings come at the closing end of 2016, the proclaimed "Year of the Bard."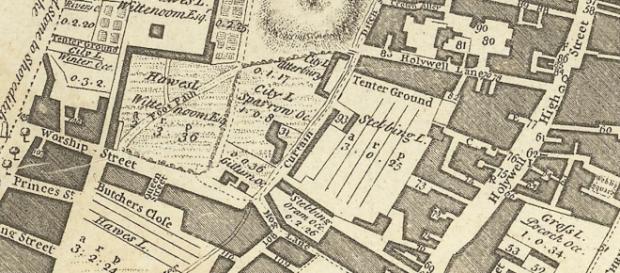 Excavations made at the Curtain Theatre, an Elizabethan playhouse found within East London, have unearthed discoveries from the time of William Shakespeare.
The 'Year of the Immortal Bard' is coming to a close next month
The archaeological dig was instigated by the Museum of London Archaeology (or MOLA) and was said to have taken three months. The dig was likely intended to honor the 400th anniversary of the Bard's death, which had led to 2016 being hailed as the "Year of the Bard," in various circles.
In life, Shakespeare had employed Curtain Theatre as the base for his plays before the more well-known Globe Theatre, and was one of the first playhouses he used.
According to a released statement from the researchers, findings made at the dig could have the potential to "completely transform our understanding of the evolution of Elizabethan theatres."
According to reports, post-excavation research is set to begin.
What things were found in the excavations?
Going further with the concept that the dig would help broaden an understanding of Elizabethan history, researchers were surprised when findings revealed that the playhouse was actually created in the first place to serve as a theatre. Beforehand, it was suspected that the playhouse had likely been repurposed from an abandoned building.
In addition to uncovering viewing galleries and a general audience courtyard, findings found evidence of money-boxes, suggesting that audience members were expected to pay a fee to see a show, meaning Curtain Theatre was one of the first Elizabethan playhouses to employ such a method.
Passageways and elongated stages have also been found during the dig, which allowed actors be appear on changing sides without audience members seeing them, employing modern techniques that had been unexpected at the time. In addition, this unexpected finding has reportedly given the researchers anticipation that there are still more "secrets that are still to be uncovered."
Bits and pieces from the costumes of Shakespearean actors have also been unearthed, which has been said to have included small glass beads and pins.
Click to read more
and watch the video
or