Anglophone teachers poised to embark on indefinite strike action from Monday
Despite the intervention of the Prime Minister of Cameroon, Philemon Yang, Anglophone teachers will from Monday observe a strike action.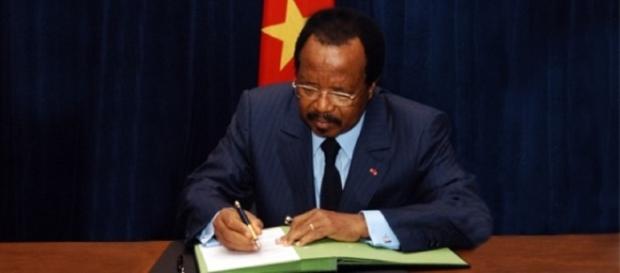 Information that Anglophone teachers in Cameroon had called off their announced indefinite strike action beginning November 21 has now turned out to be untrue.
We gathered that despite the setting up of a commission by the prime minister and Head of Government, Philemon Yang to look into their grievances, the teachers are still bent on embarking on the industrial action that is most likely to grumble school activities in the North West and South West regions beginning next Monday.
Grievances from A to Z
Among their cummulated grievances, this reporter learnt is government's continuous attempts to Francophonise schools in the two Anglophone regions of the country.
The teachers are also demanding the withdrawal and re-posting of all French-speaking teachers from Anglophone classrooms with the exception of bilingual teachers as well as the withdrawal of francophone lecturers and administrators from Anglo-Saxon universities of Bamenda and Buea and their colleges of education
Next week strike to be the first of its kind
Already, media reports observe that next week's announced protest promises to be unprecedented as it will be the first time Anglophone teachers from the nursery, primary, secondary and tertiary levels will be downing their tools in an indefinite industrial action.
The forthcoming strike action championed by one of Cameroon's largest teachers' grouping dubbed "All Anglophone Teacher Trade Unions'' comes months after the members of the union had cabled a letter to the prime Minister, notifying him of their grievances.
In their most recent letter to the Prime Minister dated October 26, 2016 which sanctioned the strike action, the teachers said their decision to embark on the industrial action is a sequel of the ongoing lamentable situation whereby Anglophones are continuously denigrated, subjugated and treated as a colonized people, while our children are groomed for slavery.
Teachers trade union and associations endorse strike
"We the teachers' Trade Unions and Associations of Anglophone extraction-SYNES-UB, CATTU, TAC, PEATTU, CEWOTU, BATTUC and Parents under the banner of UPTA hereby declare an indefinite strike action beginning on Monday 21 November 2016" Announced the joint communiqué.
During the forthcoming strike action, the teachers have said there will be an indefinite shutdown of all schools, public , private and confessional, from nursery, primary , secondary to university under the English sub-system until definite steps are taken by the government to stop the plunder of Anglophone education.
A fight to restore Anglophone values
In their communiqué , the aggrieved teachers recounted that In the last ten months "we have made known our feelings about the way the Anglophone sub-system of education is being treated in our country and relentlessly pursued our quest for justice and fairness to Anglophones as a cultural group.
We have exhausted every possible avenue for social dialogue with different governmental departments with our conscious effort to ensure that our discontent is resolved peaceably."
All their efforts, having yielded no fruit, they said has now saddle them with no choice but to recourse to an industrial action on Monday November 2016 insisting that "It is needful to mention that we have been compelled by government insensitivity to embark on this last option available in negotiation."
Teachers fed up with government's policy
"We feel genuinely aggrieved by the wanton abuse and humiliation and believe that our recourse to industrial action is a genuine expression of our discontent'' added the communiqué.
They disclosed that In his characteristic haughty manner, Higher Education Minister dismissed their grievances with a wave of the hand saying any Cameroonian could teach anywhere in any language in Cameroon, irrespective of the learners.
Click to read more
and watch the video
or