Amnesty International calls on Singapore to abolish death sentence for drug possession
Renewed calls for Singapore to stop executions as Nigerian faces death this week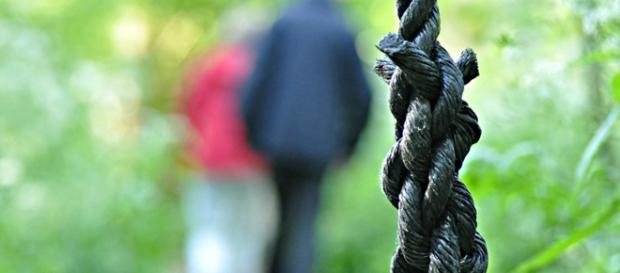 Amnesty International is urging singapore to abolish the death penalty for those convicted of drug possession in the country. At present, people found in possession of more than a stipulated amount of drugs are presumed under the law of Singapore to be drug trafficking. In terms of the law this means that those arrested are not presumed innocent of the crime and the onus then falls to them to convince the courts that they were not intending to traffic drugs.
Renewed calls for moratorium on death sentence
Amnesty International has long been calling on Singapore to stop the execution of people arrested and convicted of trafficking drugs.
Renewed calls for the county to "place a moratorium" on executions and start the process to repeal the death penalty have been made by Amnesty International as a Nigerian is set to be hanged on November 18. This follows several stays of execution but the man who was found in possession of 2.6kg. of cannabis nearly 10 years ago has now run out of time. He can still be pardoned by President Tan but the outlook is not looking great.
On their Website, Amnesty International point out that 103 countries have now banned the death sentence. Josef Benedict said that the defendant has not received a fair trial and described the case as "distressing." He noted that "The death penalty is unacceptable under any circumstances," and reiterated the call from Amnesty International for Singapore to "immediately impose an official moratorium on all executions with a view to abolishing the death penalty, and commute all existing death sentences."
Singapore has high execution rate
The United Nations Economic and Social Council produced a report in 2001, that showed that Singapore had the "second highest per-capita execution rate in the world between 1994 and 1998." Though the rates of executions have dropped, the tradition of killing those under the death sentence remains rather grim.
Prisoners are executed at dawn by hanging in Changi Prison on Fridays. Ten years ago, the Straits Times polled Singaporeans and the result indicated that up to 95 percent of the population supported the death penalty, which was inherited from British rule. In 2012 Bloomberg reported that there had been some concessions regarding the death penalty in the country. "Singapore amended its laws to exempt some cases from the mandatory death sentence while boosting enforcement. Although the penalty will stay, discretionary measures are now given to judges."
Foreigners on death row in Singapore have mainly been convicted for drug-related offenses and over the years include people from more than 15 countries, including the UK and Australia. At the United Nations in 2007, where moratoriums of the death sentence were tabled, the Ambassador from Singapore said, "My delegation would like to remind this committee that capital punishment is not prohibited under international law."
Click to read more
and watch the video
or