11 IAF jets set to land/take off in stylish inauguration of Lucknow -Agra super highway
Rate this title
The Lucknow-Agra super highway will have a baptism with 11 jet fighters of IAF using it on 21 November to give a filip to the chief minister A Yadav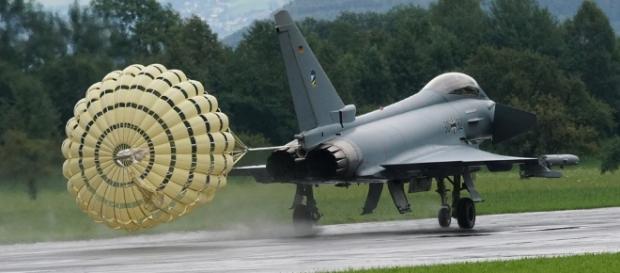 The D-Day is November 21. On that day 11 supersonic jet fighters of the Indian Air Force will take off and land on the super highway which is to be inaugurated on that day. This is the pet project of the Samajwadi party chief minister Akhilesh Yadav who heads the government of Utter Pradesh the largest state of the Indian Union. The news has been reported by the tImes news channel in its prime time broadcast.
The Jetfighter inauguration
The mega road highway project took almost 3 years to build and connects the capital Lucknow to the tourist city of Agra which houses the famous Taj Mahal. It will link with the freeway already built from Agra to New Delhi and now India will have a state of art highway connecting Delhi to Lucknow.
The inauguration will be a stylish affair as the strength of the super highway way will be tested as 11 fighter jets of the IAF will land and take off. The ceremonial occasion apart the mega road freeway has a military use as well and will form part of the IAF operational plan. The super highway will also be used as an alternate airfield in case of a war. The IAF will thus get a chance to practice its order of battle. Earlier the IAF had tested the Yamunanagar highway linking Agra to Delhi by landing the Mirage 2000. This will be the second occasion the IAF will operate from a road.
The 308 km long highway has been built at a cost of Rs 13000 crores or $ 2 million. The IAF will use a stretch that has a width of 110 meters and no poles or obstructions. The cost of the project will be borne by the iAF and the freeway will be incorporated in the IAF order of battle.
The future
The inauguration will also give a fillip to the UP chief minister Akhilesh Yadav who is facing an election next year. He will try and milk the inauguration for whatever it's worth. The villagers all around are in awe and waiting for the demonstration of IAF capability. The IAF will be using portable ground lighting systems to guide the aircraft as there will be no Air Traffic control. People are now waiting for this fiery inauguration. It will also give the IAF a chance to hone its battle skills.
Click to read more
and watch the video
or