Women pilots wanted by major British Airway company
Only about one third of commercial pilots across the globe are women - Thomson Airways out to change that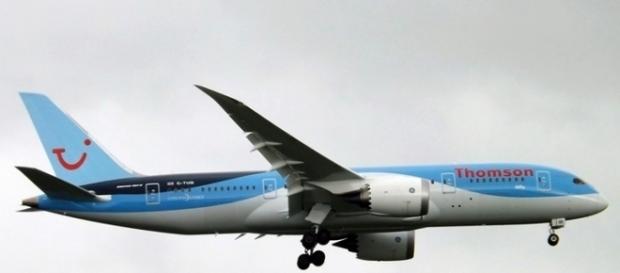 A major British Airway company is looking for more women pilots. Thomson Airways, one of Europe's top twenty airlines in terms of fleet size has nearly 900 pilots, but only three percent of them are female. This is on a par with global ratios of men to women commercial pilots, and Thomson wants to change that. According to the International Society of Women Airline Pilots, figures from 2014 work out at three percent globally with women pilots making up 4,000 of the 130,000 commercial pilots in the world.
Women commercial pilots part of plans to apprentice 2000 pilots by 2020
Burton Mail quoted Caroline Kitcher the Human Resources Director for TUI in UK and Ireland as saying, "We're looking for pilots with the aptitude, passion and dedication to going the extra smile for our customers – it's a career that is achievable for everyone." Because of this philosophy that flying need not be something solely in the male domain, their latest recruting drive is aiming at female pilots.
TUI is the parent company of Thomson Airways. They said in a statement that by 2020 they hope to deliver 2000 more apprentices. Women pilots will form a large part of that target.
Women can have an aviation career outside of the kitchen
There are more women considering commercial airline careers that don't involve serving drinks and heating inflight dinners, and one example of those women is Kate McWilliams, the world's youngest ever female commercial airline captain. ITV reported last month that Kate is aged just 26. She is based at Gatwick Airport with EasyJet and flies "to around 100 destinations including Tel Aviv and Marrakesh."
Shortage of female role models in the industry
Another example of a female who made flying her career is Helen McNamara who was flying as a senior first officer on a British Airways Boeing 767 in 2015 when BBC talked to her about her flying career.
The BBC pointed out that while big airlines like British Air would like more female pilots, few of them seem to consider commercial flying as a career. An airline poll revealed that many females just never thought to fly commercially as they assumed it was job for men. After all, there are few female role models in the different airlines.
Flying is not a gender-specific job
There is no real reason why women should not be pilots as, "the job is not gender specific," commented Captain Ian Pringle, a flight trainer with British Air. One of the first female commercial pilots - Yvonne Pope Sintes said, "You've got to have a real vocation for flying and maybe young women don't realise what possibilities there are nowadays."